Your body goes through some major changes when you get pregnant and have a baby. Your belly must grow to house a child, and your breasts are stretched to grow as they produce milk. Once you have your baby, even if you lose all of your "baby weight", it is almost impossible to get your pre-baby body back. Dr. Sajan in Seattle offers customized Mommy Makeovers moms love. Each individual procedure targets those areas that go through the most stress during and after your pregnancy.
The first part of the Seattle Mommy Makeover targets the breasts. There are three options for helping your breasts regain their youthful, pre-Mommy look and feel. A breast augmentation, a breast augmentation and lift, or a breast lift.
Breast Augmentation
A breast augmentation helps a mother regain the shape, volume, and balance of her breasts. Some mother's lose breast tissue after pregnancy and breastfeeding and desire to regain their previous shape and size. There are a few decisions you must make regarding the type of breast implants you would like used in your breast augmentation surgery. These options include: saline implants (filled with sterile salt water), silicone implants (filled with silicone gel), and textured or smooth implants. You must also choose the shape and size of your implant. During your consult with Dr. Sajan, he will evaluate your breast tissue, shape, and tone. He will also discuss your medical history, medications, and family history of breast cancer in order to determine which implant, size, and shape is best for your desired results.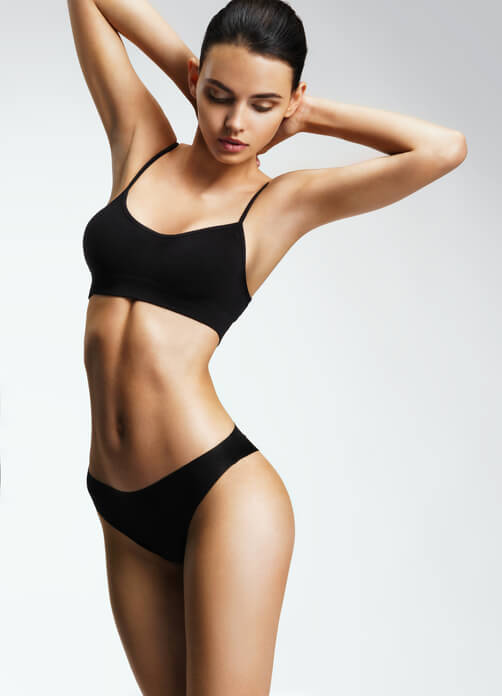 Breast Lift
A breast lift, or mastopexy, is different from a breast augmentation. A breast lift is a surgical procedure that lifts and repositions the nipple of the breast higher on the chest wall. Most mothers witness increased breast volume when pregnant and breastfeeding. After excess weight is lost and breastfeeding is done, gravity and nature can take over and leave a mother with sagging breasts. The breast lift surgery removes excess breast skin and tightens the remaining breast skin in order to lift and restore a mother's breasts to their former shape and size. During your consult with Dr. Sajan, you will have the opportunity to discuss your interests, concerns, and goals for having your breast lift procedure. He will evaluate the position of your nipples and areolas and the skin, shape, and tone of your breasts. Dr. Sajan will also discuss your medical history and take measurements of your breasts in order to plan the incision pattern and technique that will be used during your procedure to give you your desired results.
Breast Augmentation with Breast Lift
Sometimes, mothers may feel that they need a breast augmentation and a breast lift. The two procedures can be combined to offer the specific results desired.
Breast Augmentation Gallery >>
How does a Mommy Makeover help my stomach?
The second part of the Mommy Makeover is to address the tummy. The abdomen goes through major changes during and after pregnancy. It has to expand enough to fit a baby inside. After delivery and excess weight is lost, the skin can become loose and saggy. That's where the second part of the Mommy Makeover can help. There are a few different types of tummy tucks that can help firm and flatten the stomach.
Tummy tuck
A regular tummy tuck, or abdominoplasty, is a surgical procedure where excess fat and skin from the middle and lower abdomen is removed and abdominal muscles are tightened. It can reduce the size and shape of a patient's abdominal area. After having a baby, exercise and diet is often not enough to return the abdomen to its pre-baby shape. That's when a tummy tuck is necessary. Dr. Sajan will meet with you to evaluate your skin, muscle tone, and take measurements of your abdominal area. He will then discuss your medical history, diet and activities, and any previous surgeries you have had. This can help him make the best decisions for your procedure.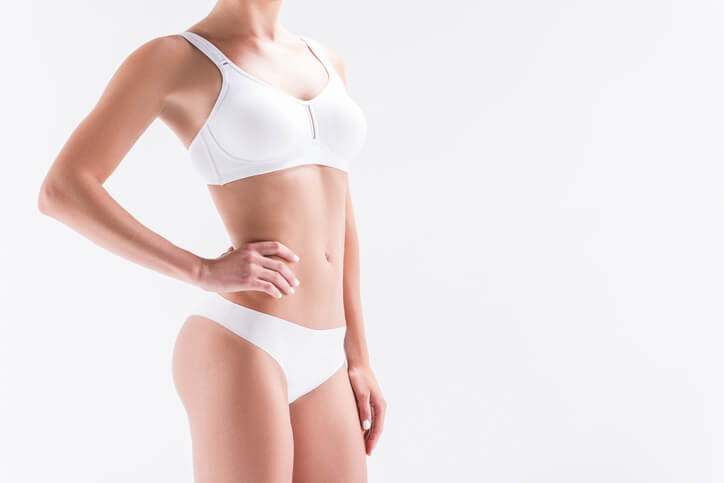 Reverse tummy tuck
Sometimes, after pregnancy, women can lose skin tone in their upper abdomen only. This is when a reverse tummy tuck is necessary. Dr. Sajan can perform a reverse tummy tuck to remove excess, loose skin when it is only in the upper abdomen. A reverse tummy tuck may also be considered when a patient's breast augmentation surgery requires an incision to be made in the same place as a regular tummy tuck. If exercise and diet are not enough to return the shape of the upper abdomen back to its former condition and appearance, a reverse tummy tuck may be helpful. During a consultation with Dr. Sajan, you will discuss your areas of concern, skin and muscle tone, medical history, and take some measurements of the procedure area. He will then make a plan specific to your body and your desires.
Mini tummy tuck
Sometimes, a patient needs less abdominal tissue to be removed than what is called for in a regular tummy tuck. Dr. Sajan will then perform a less invasive surgery called the mini tummy tuck. Similar to the regular tummy tuck, the "mini" removes excess fat and skin and tightens the abdominal muscles. but the stress on her tummy from carrying a child can leave her with loose skin and affected muscle tone. When that stubborn pouch below the belly button won't go away with diet and exercise, a mini tummy tuck can help. During a consultation with Dr. Sajan, he will discuss your goals for a mini tummy tuck and evaluate your skin and muscle tone along with your medical history to determine the best plan for you.
Regardless of the plan that you and Dr. Sajan determine is right for your body, a Mommy Makeover can help give you back the body you had before you became a mommy. Contact Dr. Sajan at his Seattle or Lynwood location today for a consultation.
Seattle Mommy Makeover FAQ
A mommy makeover is a popular procedure for women who want to restore the body to a trim, attractive pre-baby contour. Childbirth and breastfeeding often have a significant impact on the body, leaving stretch marks, droopy or deflated-looking breasts, and unpleasant fatty deposits. At Allure Esthetic Plastic Surgery in Seattle, Dr. Javad Sajan performs individually-tailored mommy makeover procedures with artistry and skill. We have provided answers to some of the most common questions we are asked about mommy makeover surgery.
Who is a good candidate for a mommy makeover?
The ideal candidate for a mommy makeover is a woman who has experienced unwanted changes in breasts and abdomen after pregnancy and childbirth. This surgery can also be performed on women who have never had children who struggle with unsightly fatty deposits, droopy breasts, and when diet and exercise have not restored a trim, youthful, attractive figure.
A mommy makeover should be performed after you are done with childbearing and breastfeeding. Although it is possible to carry a child after undergoing abdominal surgery, the results of a mommy makeover will last longer without putting further stress on the breasts and abdomen.
How popular is the mommy makeover?
The popularity of cosmetic surgery to help restore a pre-baby body is on the rise in the past decade. According to the American Society of Plastic Surgeons (ASPS), 127,633 tummy tucks were performed in a recent year, a 104 percent increase since 2000. Breast augmentation procedures increased by 37 percent, while breast lift surgery increased by 92 percent. Women are taking advantage of modern surgical techniques to restore the trim, fit, slim appearance lost due to childbearing, in ever greater numbers.
Is the mommy makeover performed in a single procedure?
Depending on the areas that need to be addressed and the extent of necessary surgery, a mommy makeover can be performed in one or two phases. After an in-depth consultation and careful evaluation of your anatomy, Dr. Sajan will determine the best surgical approach for you.
Will a Caesarian section delivery affect mommy makeover results?
A C-section will not interfere with abdominoplasty results. The incision for a tummy tuck is generally at the same level as a C-section incision.
After Caesarian section childbirth, some women are left with a tummy with a saggy pouch, or C-section shelf, that will not resolve with diet and exercise. A tummy tuck can remove the scar and excess skin to create a smoother, flatter tummy after C-section surgery.
What is recovery like after a mommy makeover?
Recovery time after a mommy makeover varies from patient to patient, depending on the procedures performed. Most patients can return to work within two to three weeks after surgery. However, it may take up to six weeks to return to exercise and normal activities.
You will be encouraged to take daily walks to aid healing and speed your recovery. It is safe to push a stroller. You will be able to pick up your child after abdominoplasty, but only do so from a seated position.
What are the benefits of a mommy makeover?
The joys of motherhood are immeasurable, but they do not include droopy, deflated breasts, loose, hanging abdominal skin, and a protruding, split, or saggy tummy. At Allure Esthetic Plastic Surgery in Seattle, we perform a mommy makeover surgery to:
Tighten stretched or separated abdominal muscles and flatten the belly
Remove deposits of stubborn, excess belly fat
Remove loose excess skin and stretch marks located in the lower abdomen
Lift and restore volume to sagging, deflated breasts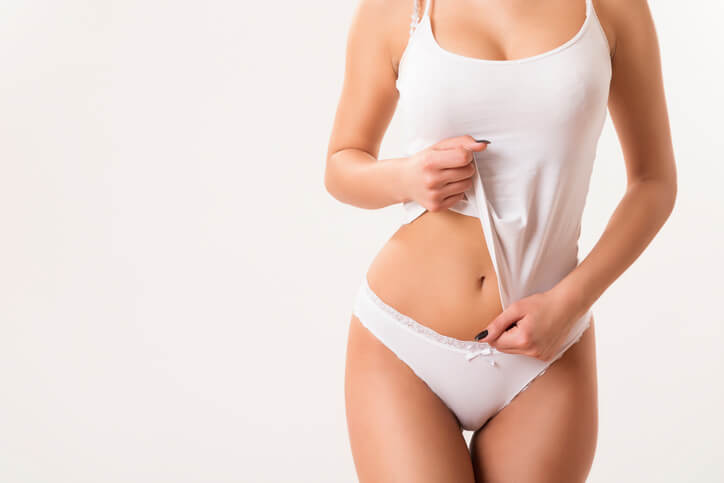 Allure

Esthetic Plastic Surgery

(206) 209-0988

Contact our Seattle location in Washington