Do you look youthful but feel your hands give away your age? As time passes, your hands, just like any area of your body, lose the natural fat cushion and collagen in plump, youthful hands. At Allure Esthetic, we offer treatments for total hand rejuvenation. Hand filler, meticulously injected into the upper hands to fill the gaps between the tendons and veins, can restore a youthful, fresh, healthy look.
Restore the appearance of aging hands with hand filler treatments.
Your hands are a unique part of your body. They are continually exposed to the elements and are in constant motion. Damaging UV rays have a significant impact on skin quality, particularly the hands, neck, face, and decolletage. With our custom hand rejuvenation treatments, you can once again enjoy the look of youthful hands and resolve the gaunt, aging look.
What can hand filler do for the look of my hands?
Aging hands are often veiny and wrinkled. Hyaluronic acid-based dermal fillers, Radiesse, or other dermal fillers can be carefully injected to improve the look of your hands dramatically. If you have thinner skin with visible veins, you will love the result of our customized hand renewal treatments! We will advise you of the most effective filler for you. Most fillers include lidocaine to make the treatment more comfortable.
How do hand fillers work?
The technique used to enhance hands will reflect your condition. You may require several injections to achieve the best outcome. The dermal fillers we inject at Allure Esthetic will replace the lost volume in your upper hands, hiding veins, and tendons and achieving visible, long-lasting results.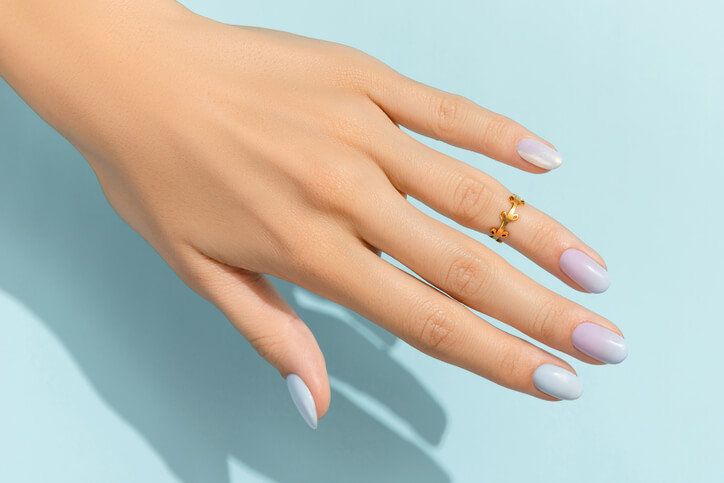 Why have treatments with hand filler?
If you feel your hands are looking less youthful, you will love the results of our custom hand rejuvenation treatments. The reasons to undergo this treatment include:
Your hands have bulging or flat blue veins
Your hands appear aged and wrinkled
You want your hands to look younger
Your hands have prominent tendons
Your hands look sunken
Do your hands give away your age? Meet with us about hand rejuvenation in Seattle.
If you feel your hands need to be rejuvenated, we invite you to meet with one of our experts at Allure Esthetics. We deliver a wide array of non-surgical, non-invasive treatments, including hand rejuvenation with dermal fillers. You may choose to restore the skin on your hands with additional treatments to remove age and sunspots and firm the skin, such as laser skin resurfacing.
What is the treatment experience?
Your hand rejuvenation treatment will require only about half an hour to complete. The first step is to numb the back of the hands with a topical cream. Once numb, the dermal filler will be injected, either with a cannula (thin hollow needle) or with a direct injection. The plumping effect is immediately visible, with veins and tendons hidden, with your hands looking younger. Many fillers also hydrate the skin for a refreshed skin quality. Once your treatment is complete, you are free to go back to your normal activities.
Are there side effects?
You may have mild bruising at the injection sites, or some redness and swelling, which typically disappears within a day or two. The motion of your hands will not be affected – the only difference is that they look younger and plumper!
Radiesse for hand rejuvenation
Radiesse is FDA-approved for hand rejuvenation. This injectable filler works in a specialized way. CaHA (calcium hydroxylapatite) molecules are suspended in a smooth gel. The CaHA triggers natural collagen production to lead to smoother, younger-looking hands. Radiesse is just one of the filler options available at Allure Esthetic.
Why choose us?
As with any aesthetic treatment, you want to be confident that your hand rejuvenation is performed by an expert. At Allure Esthetic, our doctors and nurse injectors are certified, experienced, and can perform hand rejuvenation treatments with the most advanced injection techniques to ensure superior results.
Our founder, Dr. Sajan, has been voted the #1 Plastic Surgeon in Seattle and oversees every aspect of our aesthetic treatments. You can expect the highest level of technical skill, discretion, and a level of personalized care that is truly extraordinary.
Allure

Esthetic Plastic Surgery

(206) 209-0988

Contact our Seattle location in Washington
Send a Message