Sculptra is a non-surgical cosmetic treatment option for people who want to look and feel younger with very natural results. Sculptra is an injectable substance that works very differently from hyaluronic acid fillers, such as Juvederm or Radiesse. Rather than functioning to increase volume by filling in the area with a substance that the body eventually eliminates, Sculptra increases volume and minimizes wrinkles and lines by stimulating the body's natural ability to produce collagen.
Dr. Javad Sajan at Allure Esthetic Plastic Surgery is a leading Seattle plastic surgeon who focuses his practice exclusively on cosmetic procedures of the face and body. Dr. Sajan performs cosmetic treatments with Sculptra to create exceptionally natural-looking, long-lasting results.
Sculptra is an injectible liquid made of poly-L-lactic acid (PLLA), a biocompatible, biodegradable, synthetic form of lactic acid. Our muscles produce lactic acid after exercise. When molecules of lactic acid are bound together in strings (polymer) it is known as polylactic acid. PLLA is produced in a laboratory. After it is injected into the skin, the action of your cell enzymes causes it to gradually disappear, and to trigger collagen production in the area treated.
How Does Sculptra Work?
Sculptra works gradually and subtly to produce a more youthful appearance over time. Unlike hyaluronic acid fillers, it improves the inner structure of your skin and helps restore facial volume that has been lost to aging by stimulating your skin's own natural collagen production. It is a one-time treatment, typically consisting of three injection session over a period of several months. Results can last up to two years.
This product is a collagen stimulator that diminishes wrinkles by helping restore the skin's deep, underlying structure. Beautiful results appear gradually over the treatment period, with no "overstuffed" look, as can be the unfortunate result with incorrectly or over-applied dermal fillers.
Where Is Sculptra Used?
Sculptra is used to add volume to various areas of the face by stimulating your own cells to make more natural collagen. It can be used effectively to:
Plump up hollow cheeks
Fill in hollow temples
Soften bony cheekbones
Define the jawline
Soften nasolabial folds (nose to mouth)
Fill in "marionette lines" (mouth to chin)
Add volume to a hollow chin area
Reduce facial wrinkles
Is Sculptra FDA Approved?
FDA first approved Sculptra in 2004 to treat HIV patients with facial volume loss from the condition, based on studies that showed the product was safe and could significantly improve facial appearance. In 2009, Sculptra Aesthetic gained FDA approval for general use, for correction of nasolabial folds and other facial wrinkles.
Can Sculptra Be Used with Other Dermal Fillers?
Sculptra can add volume to the face and fill in hollows and grooves over time. It gives the face a lift and helps diminish wrinkles, as many wrinkles result from volume loss. It can be used with good results in combination with other dermal fillers. For example, Sculptra can be used to add volume to the cheeks, temples, and chin for longer lasting results, along with Juvederm to fill in the area around the lips. Generally, it can also be used in combination with BOTOX treatments.
Are Sculptra Injections Painful?
Our patients experience very little discomfort with Sculptra injections. Sculptra is mixed with Lidocaine, a local anesthetic, so the treatment is comfortable and easy to tolerate. We can apply a topical numbing cream for even greater comfort before the injections are performed.
What Is Recovery Like after Sculptra Injections?
You can return to normal activities immediately after treatment. However, it is best to refrain from vigorous exercise for one or two days after your injections. There may be a slight fullness in the treated area for one or two days, which is the result of the water content of the product. Minimal bruising is normal. There may be mild to moderate swelling at the site of the injections, which should subside within a week.
Rejuvenate Your Face with
Sculptra in Seattle
Sculptra treatments produce subtle, natural looking results that last up to two years by stimulating your facial skin to make more natural collagen. Dr. Sajan is highly skilled in a wide scope of non-surgical facial injectable techniques. When you come to Allure Esthetic Plastic Surgery for Sculptra treatments, you can expect a facial rejuvenation that appears gradually without any concerns that your enhancement will appear unnatural, or as if you have had "work done." Contact us for consultation with Dr. Sajan to find out if Sculptra is the best treatment option for you.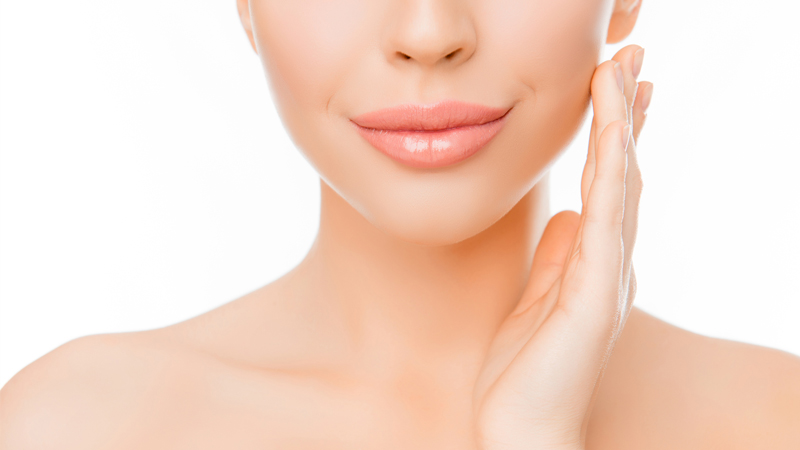 Allure

Esthetic Plastic Surgery

(206) 209-0988

Contact our Seattle location in Washington
Send a Message