A bullhorn lip lift, "subnasal lip lift," is a surgical procedure that targets the upper lip area. It addresses the upper lip shape and fullness by shortening the distance between the upper lip and the nose. By elevating the upper lip area, you will present a broader, more beautiful smile.
What is a bullhorn lip lift?
A bullhorn lip lift can produce dramatic results, transforming your look. The bullhorn lip lift enhances the upper lip and gives it volume. Not only will it make your face look younger, but it also resolves the look of a thinner upper lip that can leave you looking less friendly and attractive.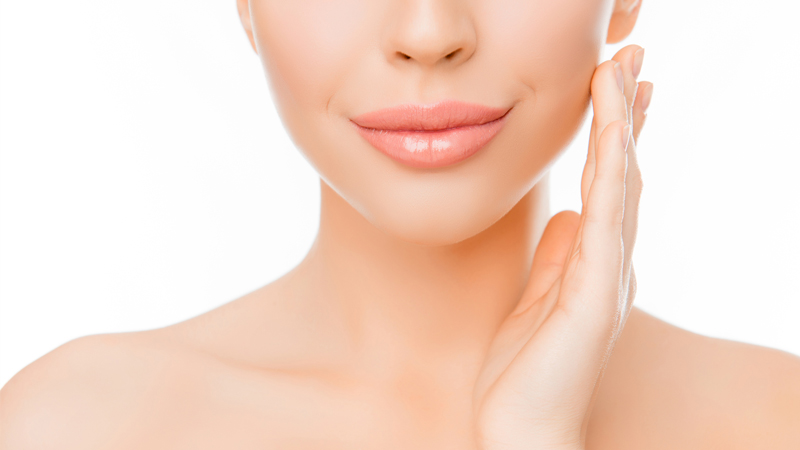 How does it work?
Dr. Sajan will make an incision just below the nose, removing the excess skin. The upper lip is lifted, and stitches are hidden in the folds of your nose. A bullhorn lip lift is performed under local anesthesia or IV sedation. After the procedure, you will rest under our care, and then be released to return home.
What are the benefits of a bullhorn lip lift?
Shapes and contours thin, flat lips
Corrects lips that may be unbalanced
Addresses lips that are too long
Adjust the distance between the lips and the nose
Increased tooth show
Minimizes lipstick lines
Restores a more youthful look
Decreases need for fillers
How is a bullhorn lip lift
more beneficial than fillers?
A bullhorn lip lift is a good option for those who are looking for a longer-lasting solution. You may be tired of getting repeat injections and are looking for a lower maintenance solution. Additionally, fillers may not produce the same look after each treatment. With a bullhorn lip lift, the shape and structure of the lip can be addressed, rather than just temporarily plumping the lips.
Who is a good candidate?
A bullhorn lip lift in Seattle can be an excellent solution for both men and women who are healthy and are looking to enhance their smiles. It can be effective for both younger and older patients. The lift can give a more defined appearance and offer a broad smile, showing more teeth. When performed on older patients, the lift can help to restore a more youthful balance around the mouth area, improving the lip's volume as well as minimizing fine lines that reveal your age.
What is the recovery like after the procedure?
Recovery is not difficult. You should plan on resting for 48 hours after your lip surgery. A hydrogel cooling mask can be used regularly on the wound. You will not need to restrict any activities, but you should be careful around the treated area for a least one week after surgery.
What is the average cost for a bullhorn lip lift?
The cost of a bullhorn lip lift can vary. For most patients, the average price in the range of $6,995 but can be higher when other enhancements are performed.
Why choose Allure Esthetic Plastic Surgery in Seattle?
When it comes to choosing the right team for your cosmetic surgery, only the best will do. Dr. Sajan has developed his practice through years of extensive cosmetic surgery study. His patients come from all over the world, seeking his expertise and skill. When you visit Allure Esthetic Plastic Surgery in Seattle, you can feel comfortable knowing your lip lift is under the care of one of the nation's most acclaimed plastic surgeons.
Dr. Sajan and his team will take the time you need to discuss your bullhorn lip lift procedure and make sure you understand the procedure, recovery, and what to expect in your new look. Our caring staff will work with you to identify your unique needs and then customize a treatment plan to enhance your look – and your quality of life.
Allure

Esthetic Plastic Surgery

(206) 209-0988

Contact our Seattle location in Washington
Send a Message