Thinning hair and baldness is a cosmetic problem that affects both men and women. Although it is not physically debilitating, hair loss can take a toll on your appearance and have a detrimental effect on your self-esteem. Fortunately, men and women no longer must live with hair loss. Regenerative medicine provides cutting-edge treatments to restore natural hair growth without surgery.
Dr. Javad Sajan at Allure Esthetic Plastic Surgery performs non-surgical hair restoration in Seattle. Combining plasma and growth factors has proved to be more effective for treating hair loss. This combination therapy has been shown to spur the growth of healthy hair in areas where it has been reduced or lost.
Non-surgical hair restoration
Procedure
Dr. Sajan will extract a small amount of blood from you for use in preparing the plasma. A numbing cream may be applied, or Lidocaine may be injected into the scalp to numb the area and ensure your comfort. Plasma, which contains essential growth proteins, is then injected into the treatment area of the scalp using a thin needle
Benefits of Plasma
Hair Treatment
Non-surgical hair restoration treatment has a number of advantages. It is a simple, nonsurgical procedure with little or no downtime that produces safe and reliable results. A procedure involving multiple injections takes only approximately 30 minutes to 1 hour and results in minimal pain and discomfort. Plasma hair treatment enhances the growth of active hair follicles and stimulates growth of inactive hair follicles for beautiful, completely natural-looking results.
Hair Restoration Before & After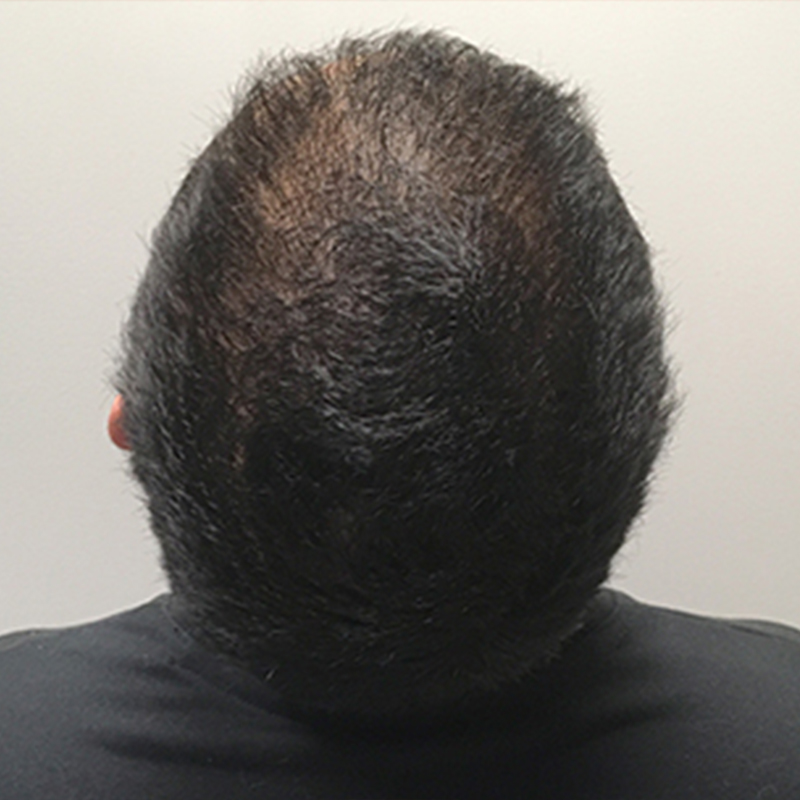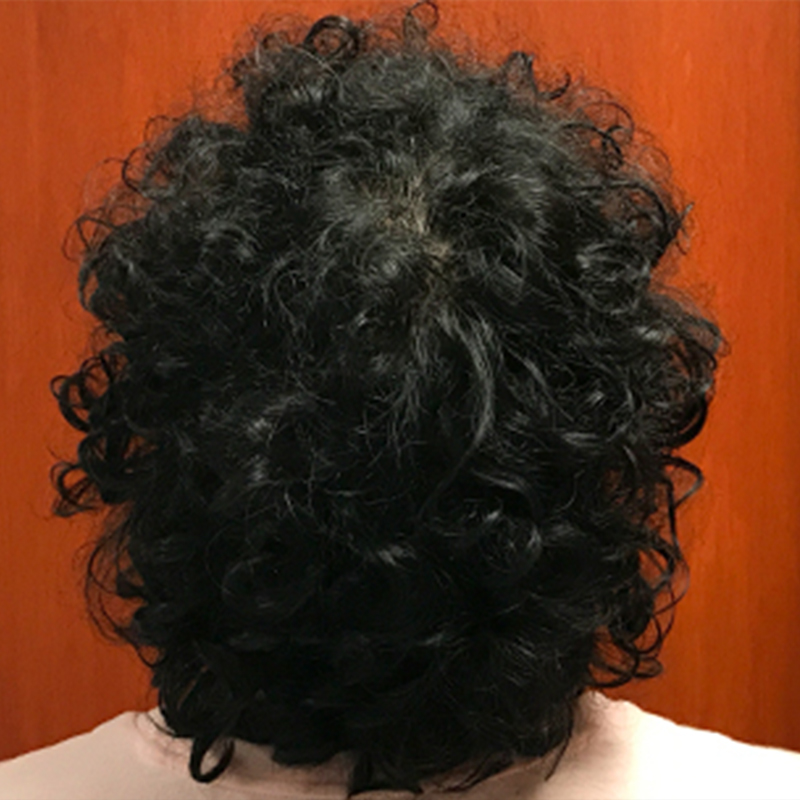 Who Is a Good Candidate for
Non-Surgical Hair Treatment?
Ideal candidates for our Seattle hair treatment are men and women with dormant hair follicles who want to reverse hair loss. This therapy can benefit people with thinning hair, a receding hair line, and hair loss at the top of the scalp and along the temples.
This procedure is designed to stimulate inactive hair follicles and reactive hair follicles that may be dying. Patients who do not have any hair follicles in the area may not fully benefit from this treatment. Dr. Sajan can evaluate your scalp and tell you if you are a good candidate for plasma therapy.
How Soon Will I See Results?
After plasma is injected into the scalp, it will stimulate dormant hair follicles and promote hair growth during the following few weeks. In the days immediately after treatment, you may experience a sensation similar to a mild sunburn. As your hair follicles start to react to the enriched plasma injections and begin functioning again, your normal hair patterns will gradually return.
Dr. Sajan's protocol for hair restoration includes 6 months of treatment with 1 treatment each month. During the treatment protocol patients usually see some fuzz beginning to grow. Hair treatments not only stimulate hair growth but also strengthen hair follicles. Our patients tend to notice a difference within a month or two after therapy.
Non-Surgical Hair
Treatment in Seattle
In our society, a thick, full head of hair is associated with energy, vitality, and youth. Hair loss or thinning is among the most visible signs of aging. It can be a distressing condition and a cosmetic concern for men and women alike.
Dr. Javad Sajan at Allure Esthetic Plastic Surgery can help reverse this condition for many patients with safe, nonsurgical plasma injections, alone or in combination with other growth factors. If you have a receding hair line, thinning hair, or hair loss at the top of the scalp, call our office to schedule a consultation with Dr. Sajan and he can recommend the most appropriate hair loss treatment options for you.
Allure

Esthetic Plastic Surgery

(206) 209-0988

Contact our Seattle location in Washington
Send a Message