One of the most beautiful and striking features of the face is the eyes. Eyes are a focal point of the face and one of the most looked-at features. The eyes can open a window into the unique beauty of an individual. Eyelashes frame and enhance the eyes, making them look wider, more youthful and more expressive.
Darker, more dramatic lashes are a major beauty goal for many. How can we achieve the thicker, beautiful lashes we all want? That's why we provide a lash lift and tint–a long-lasting solution that requires very little upkeep.
What is a lash
lift and tint?
A lash lift is a simple but highly effective treatment to enhance and curl your natural eyelashes. A lash lift alters the shape of the lashes with a chemical solution, usually keratin. A lash lift gives your lashes more length, volume, shape and definition.
Once the lashes have been curled and lifted, a lash tint follows. Lash tinting can be viewed as a semi-permanent cream-based dye procedure that adds color and darkens. The tinting adds to the dramatic, intensified effect of the lashes.
What happens during
the lash lift and tint

procedure?
Before the your lash procedure, you'll have a consultation with our lash specialist at Allure Esthetic. This helps us decide with you which lash style and color you want. During this consultation, we will discuss your personal aesthetic and desired final look. Your esthetician will help you select the right color and volume of curl based on your style preferences, natural hair color and skin tone.
Once this is established, we will cleanse your eye area. From there we will place a silicone rod onto the eyelids. We will curl your lashes over the rod and attach them to the rod with an adhesive. Next, a lifting lotion is applied, which molds your lashes around the curling rod. The last step is a setting lotion applied to set the shape and curl of your lashes.
This part of the lash enhancement will take thirty minutes to an hour. Once the lash lift is complete, the next step is the tint. We will first place a protective eye pad on the skin. You will need to keep your eyes closed during the tinting process to ensure there is no eye exposure to the dye.
We will brush the dye onto the lashes of your eyes and leave this to process for a few minutes until the color is fully set. Once the color is set, any excess product is wiped away. Your lash tinting treatment will take half an hour or less.
Aftercare
There is no recovery period after your treatment, and you can be right on your way and back to work or usual activities. However, there is some important aftercare to think with.
Be careful not to rub your lashes
Wait for one day (24 hours) before you get your lashes wet or apply eye makeup
You might not feel you need mascara once your lashes are done, but if want to use it, avoid waterproof mascara
Don't apply any harsh products on your eyes or lashes
Who is a candidate
for a lash lift and tint?
Individuals who have lighter hair and feel their lashes appear washed out, or who are tired of false lashes and applying mascara may be ideal candidates for a lash lift and tint. Candidates meet the following requirements:
Have healthy lashes
Have lashes that are four millimeters long or longer
Are not experiencing severe allergies
Would like a significant enhancement that requires no maintenance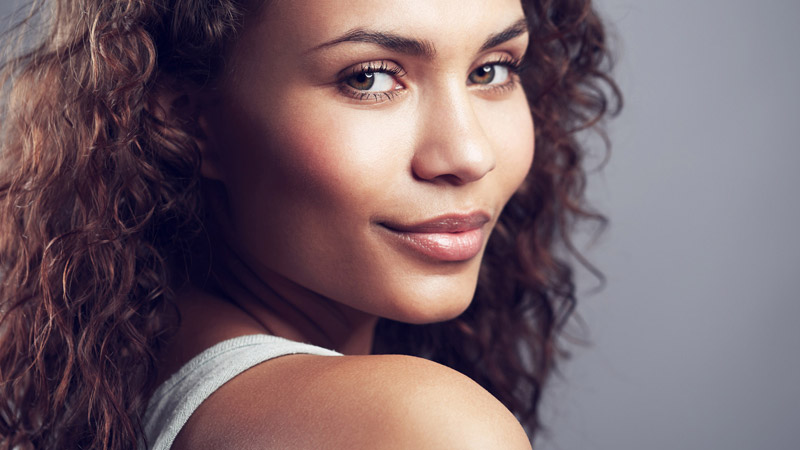 How long do
the results last?
The length of time the results of your lash lift and tint last varies from person to person, based on how quickly your eyelashes grow. Results usually last between four and six weeks.
Be sure not to touch your lashes or get your lashes wet for 24 hours. No mascara should be applied for 48 hours. Once that time has passed, you can enjoy your full, enhanced lashes freely.
You can help ensure your results last longer by keeping them protected from the sun, and by using gentle, oil-free cleansers and eye makeup.
Lash lift and
tint benefits
A lash lift and tint gives you a flirtatious, beautiful curl, and a darker, more dramatic, noticeable color. Benefits include the following:
The appearance of longer and fuller lashes
Enhances the beauty of your eyes
Requires no touchups
Is more cost effective than lash extensions
Makes your beauty routine low-maintenance
Customizable treatment for your personal style
Very minimal aftercare
Comfortable, easily-experienced treatment
Lasts longer than lash extensions
Results in the appearance of longer, thicker lashes
Why choose
Allure Esthetic?
Allure Esthetic brings an exceptional level of experience and skill to the table, providing a welcoming, state-of-art environment, advanced treatments, and a highly-trained staff who can meet your cosmetic needs. We believe each patient is unique and deserves an individualized and personalized treatment. Whether you require non-invasive treatments or a more impactful approach with a surgical procedure, our outstanding team is ready to provide. Call for a consultation about your lash lift and tint.
Allure

Esthetic Plastic Surgery

(206) 209-0988

Contact our Seattle location in Washington
Send a Message