How do I Find the Right Plastic Surgeon in Seattle?
Finding the right plastic surgeon in Seattle does not have to be complicated. You want your surgeon to minimally be a board-certified cosmetic surgeon who has an extensive history of success. Most board-certified cosmetic surgeons will have a selection of before and after photos available to view on their websites and these will include examples of various cosmetic procedures that they have performed. Reading online reviews can also be revealing.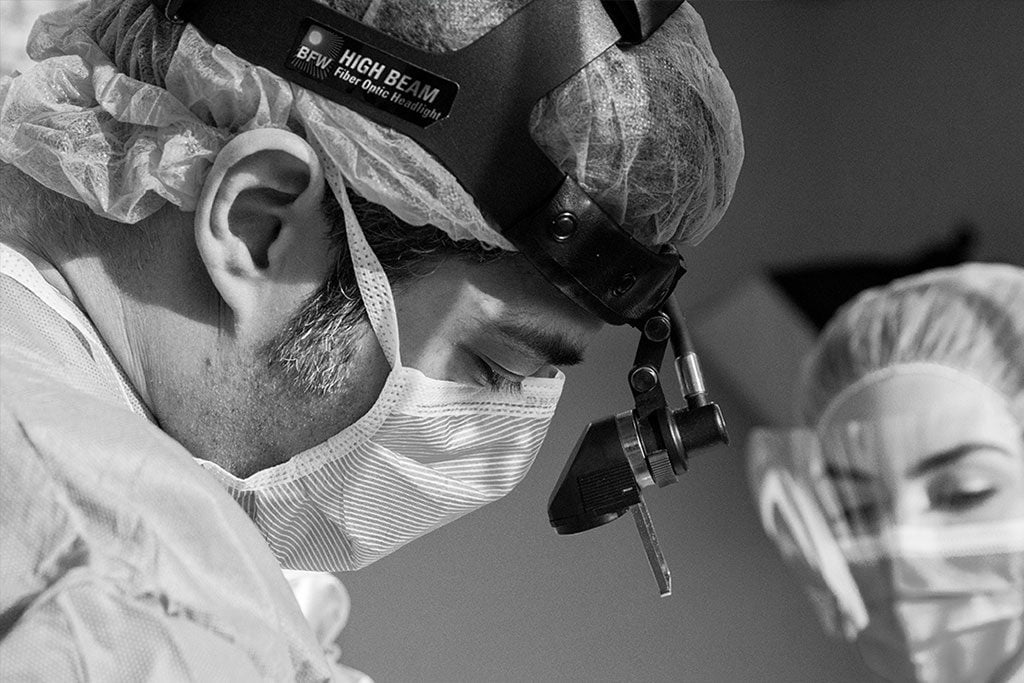 If you see results that you like, coming in for a consultation is your next step. During the consultation, you will discuss your cosmetic goals, medical history and have any questions answered or concerns addressed that you may have about the procedure. Feeling comfortable with your surgeon is key. The ability to speak freely and comfortably and be open and honest with your communication and goals is an important aspect of turning those goals into a reality. You want to feel trust in your surgeon's experience and expertise and you are cared about, as an individual.
Key points to consider:
● Are they honest?
● Can you communicate easily?
● Do you trust the surgeon?
● Are they board-certified as a cosmetic surgeon?
● Do they have experience?
What Should I Watch For?
Look out for doctors or surgeons who do not specialize in plastic surgery, as some doctors may advertise that they can perform certain surgeries but are not specifically board-certified as a cosmetic surgeon or a specialist. It is best to use a surgeon that focuses on cosmetic surgery alone, rather than using a doctor who does not specialize in plastic surgery procedures. This ensures that your procedure and results will more accurately reflect your vision.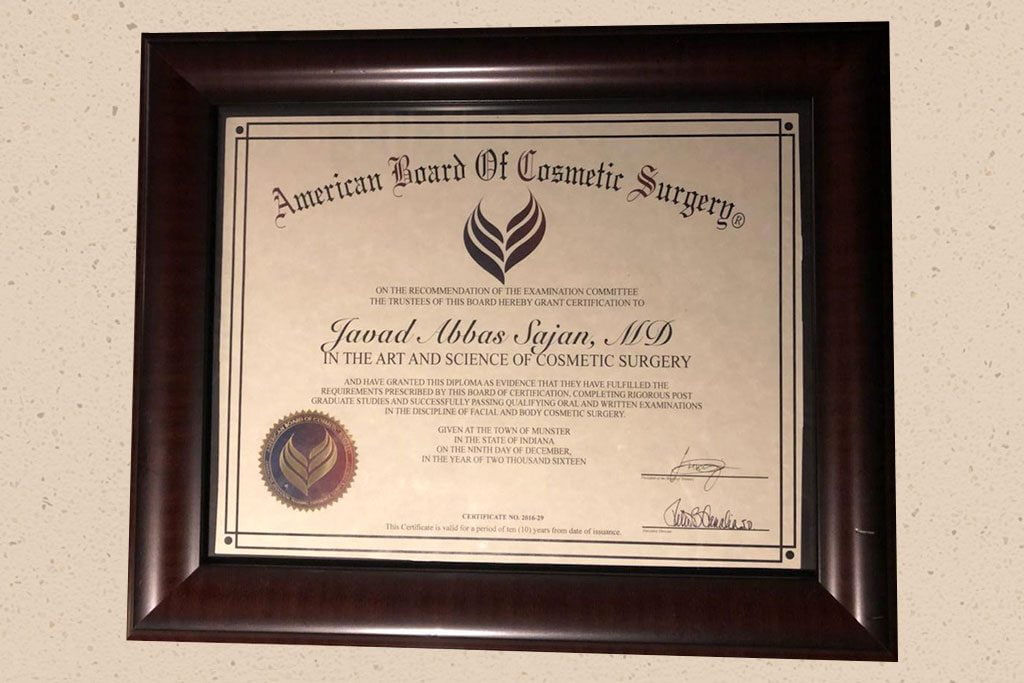 How Does a Cosmetic Surgeon Become Board-Certified?
Specialized training and examination are required for a physician to attain board certification in the specialty of cosmetic and reconstructive surgery. An approved residency must be completed as well as multiple examinations prior to certification by the American Board of Cosmetic Surgery. Multiple board-certifications may be held in various specialties which shows an extra level of dedication, knowledge, and focus to the areas are that are being specialized in by that surgeon.
Why Should I Choose Allure Esthetic Plastic Surgery?
Choosing Allure Esthetic Plastic Surgery means choosing a board-certified and experienced cosmetic surgeon and service-oriented medical team. Your cosmetic goals and well-being are the priority of Dr. Sajan and his team. The goal of the team at Allure Esthetic Plastic Surgery is to help you achieve the look and self-confidence that you feel truly represents who you are. Contact us today and schedule a consultation with a skilled plastic surgeon you can trust!