Can I Do Laser Hair Removal During The Summer?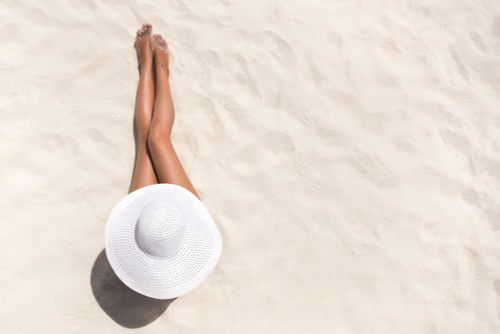 With sun exposure hard to avoid during summer, this limits the procedures you can have done. Chemical peels, laser treatments, and more all require periods of time out of the sun to protect your skin and results. Typically, our master estheticians recommend less invasive forms of treatments such as oxygen facials. However, many treatments require consistent treatment to see the best results like laser hair removal. Patients often ask, "Can I do laser hair removal during the summer?"
It largely depends on where you are undergoing laser hair removal. Areas like the armpits, bikini line, and stomach may be easier to cover and therefore able to undergo laser hair removal treatments. However, our master estheticians often recommend avoiding facial laser hair removal because it can make skin more sensitive to the sun and more susceptible to sun damage.
While you can protect treatment areas with sunscreen and hats, it is best to only undergo laser hair removal in areas you can keep consistently covered during the summer months. Your master esthetician can discuss the best course of action for your laser hair removal in Seattle.
To learn more and schedule a consultation, call us at 206-209-0988. You can also contact us online via Price Simulator™, chat, or contact form.