Tattoo removal will reduce the amount of visible pigment left in your skin. Tattoos create minor scars that contain colored pigments, often deep in the skin, so that the image created lasts a lifetime. These tattoos can be removed with a series of custom laser treatments.
How it Works
There are several methods to remove an unwanted tattoo, with modern laser treatments more effective than ever, now able to remove more difficult colors more thoroughly. The best way to remove an unwanted tattoo is with a course of laser treatments to gradually fade the image from your skin. The laser works by attacking the pigment in the skin, which is then flushed out of your body naturally. As the area heals, the tattoo fades. With a series of laser treatments, the tattoo gradually vanishes and becomes almost invisible.
After Tattoo Removal Treatment
There will be some care necessary after treatment to ensure that the treated area stays clean as it heals. You will need to care for the area as directed by Dr. Sajan. Apply ointment to provide an extra protective layer to aid in the healing process. A bandage will protect the area in the first stage of healing. There may be some minor discomfort that subsides over the following week as your skin heals. The skin should be allowed to recover for six to eight weeks before undergoing a second laser tattoo removal treatment.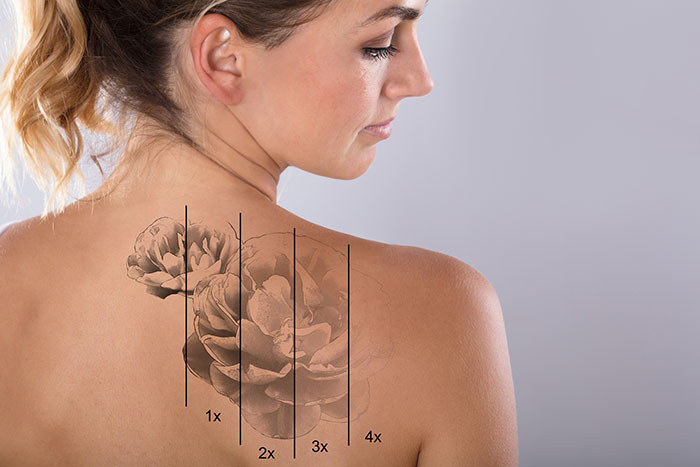 Is it Safe?
Tattoo removal is generally very safe, as the laser treatments are minimally invasive. There are always risks associated with any procedure that damages tissues, but as long as the aftercare instructions are followed, you will have a successful, easy recovery time. The laser treatment merely breaks up the pigment in the skin. The skin then needs time to heal, and the risk of infection is minimized by keeping the area clean and cared for as directed.
Benefits of Laser Tattoo Removal
No scars
Effectively fades and removes unwanted tattoo designs
Short recovery time
Safe
Minimal side effects or risk of complications
Will There Be Pain?
Having a tattoo removed is not particularly painful, and it is usually found that having a tattoo removed is less painful than the experience of getting a tattoo applied. Any discomfort can be managed with a topical anesthetic when needed.
Will the Tattoo be Completely Removed?
Tattoos removal varies from person to person, and some colors are more difficult to remove than others. Black and dark green are the easier to remove, while yellow, purple, turquoise and fluorescent dyes may require more treatments. Generally, it takes require several laser treatments to satisfactorily remove a tattoo. You can anticipate about six to ten treatments to remove a larger, multi-colored tattoo, although a more accurate estimate can be given to you by Dr. Sajan in your consultation.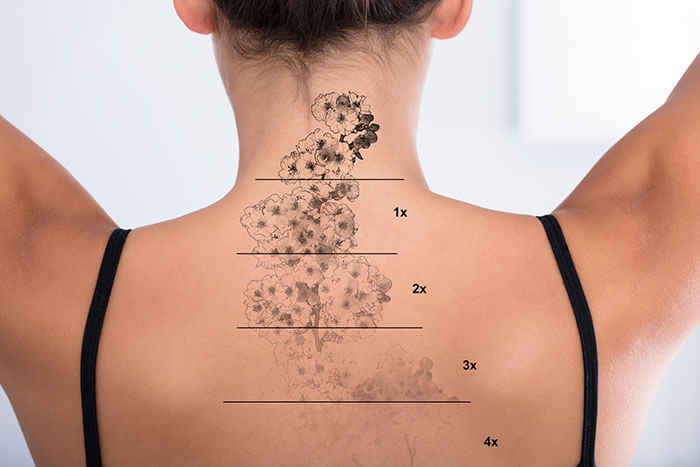 Choosing Allure Esthetic Plastic Surgery
Allure Esthetic represents high quality care and service and their dedicated team are happy to help you finally remove an unwanted tattoo, on any location on your body. Dr. Sajan is experienced and knowledgeable in all areas of cosmetic enhancement and offers custom laser tattoo removal to rid your skin of an unwanted tattoo that you no longer love. Contact us today and schedule a consultation for arguably the best tattoo removal Seattle has to offer.
Allure

Esthetic Plastic Surgery

(206) 209-0988

Contact our Seattle location in Washington