Why Does The Neck Age So Fast?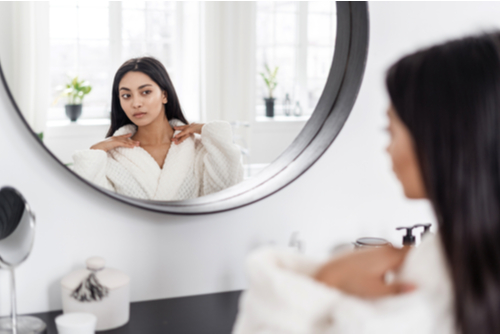 When noticing and thinking about aging, people often put the most focus on their faces. This is understandable as the face is an important part of how we see ourselves and how others see us. Facial changes can make a big change and are often more noticeable than other changes that come with age. However, many people also observe that their necks age quickly. So, why does the neck age so fast?
Similar to the face, the neck is rarely fully covered by clothing. Therefore, it is one of the body areas most vulnerable and exposed to the elements including the sun and free radicals. This contributes to faster skin aging and damaged skin. Making sure to wear sunscreen and using products such as skin serums on the face and neck can mitigate environmental aging and damage.
Additionally, the neck is responsible for the movement of the head and face. Constant movement contributes to the formation of wrinkles and sagging. Unlike other areas, this cannot be completely addressed because these movements are necessary. However, Botox injections may treat neck bands. Though, it cannot totally eliminate the movements that cause wrinkling and sagging of the neck.
To learn more about neck aging and treatment options, call us at 206-209-0988. You can also reach out online using Price Simulator, chat, or our contact form.