Which Is Better Fat Transfer Or Implants?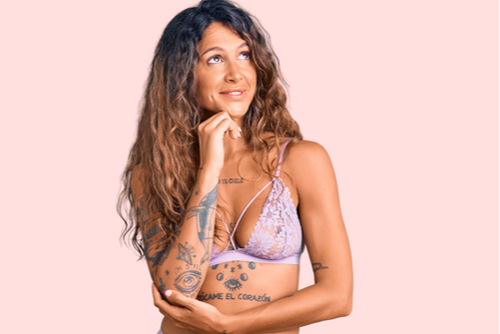 When breast augmentation first became mainstream, the only options consisted of breast implants. However, with modern technology, plastic surgeons like Dr. Javad Sajan can now offer multiple techniques for breast augmentation surgery. Breast implants still remain the most popular choice, but fat transfer to the breast is growing in popularity. So, which is better fat transfer or implants?
The right breast augmentation procedure will vary for each patient. It mostly depends on a few factors including the patient's goals, their anatomy, and their goals. Fat transfer may be preferred for patients who desire only a moderate augmentation (no more than around two cup sizes). Fat transfer can also be used to fill in divets or smaller irregularities in the breasts. Also, fat transfer patients must also have areas to harvest fat from. Thin patients with little extra fat will likely not be good candidates.
Breast implants are preferred when a patient wants dramatic results, to drastically alter the shape of their breast, or whose anatomy is not conducive to liposuction. They tend to be more popular than fat transfer because the results are more predictable. Fat transfer is also subject to lose throughout lift as weight fluctuates, unlike breast implants.
Each technique has distinct advantages. To find out which one is right for you, schedule a consultation with Dr. Sajan by calling 206-209-0988. You can also connect with us online using Price Simulator®, chat, or contact form.