What Is Radiofrequency And What Does It Add To Microneedling?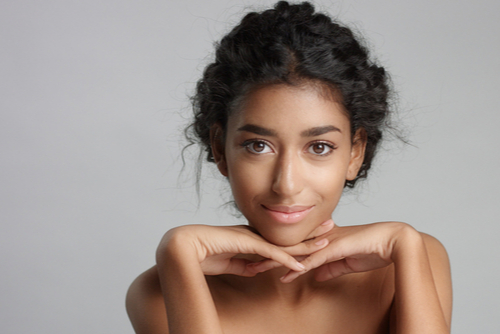 Microneedling is considered one of the most effective medical grade skincare procedures currently available. Having gained popularity in the early 2000s, the procedure has continued to evolve to better address both medical and cosmetic issues with the skin. One of the latest advancements is the addition of radiofrequency. Let's take a look at, "What is radiofrequency and what does it add to microneedling?"
Radiofrequency uses radio waves and heat to gently penetrate the skin. Often used for skin tightening, radiofrequency has multiple benefits within the medical and cosmetic fields. Like microneedling, it can treat sun damage, hyperpigmentation, and acne scars. However, it penetrates deeper than microneedling can. By reaching lower levels of the dermis, it can influence major changes in the look and feel of the skin.
When combined with microneedling, radiofrequency deepens and enhances the effects of the treatment. At most, microneedling only reaches a depth of about three millimeters into the skin. This is adequate to treat surface concerns and improve scarring, but it may take several more sessions than average to see the results you want.
Radiofrequency can sometimes reach up to 20 millimeters below the skin without damaging the upper layers treated with microneedling. This revolutionary technique has made microneedling an even more effective and beneficial treatment. Safe for all skin types and tones, RF microneedling is a great addition to any skincare routine.
To learn more and schedule a consultation, call us at 206-209-0988. You can also reach out online using our Price Simulator®, chat, or contact form.