What Are The Differences Between A Regular Tummy Tuck & A Mini Tummy Tuck?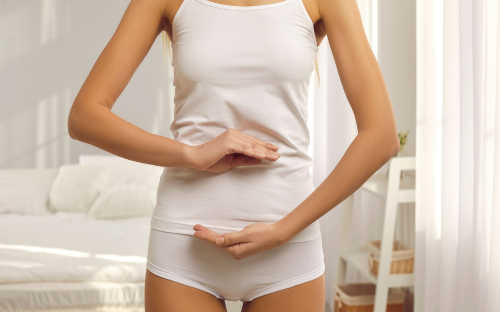 Tummy tuck surgery—also known as an abdominoplasty—is a customizable surgery that Dr. Sajan adjusts for your body and needs. The two most common types of a tummy tuck are a full or standard tummy tuck and a mini tummy tuck. Let's take a look at the frequently asked question, "What are the differences between a regular tummy tuck and a mini tummy tuck?"
The first major difference between a regular tummy tuck and a mini one is the size of the incision. A full tummy tuck generally consists of a hip-to-hip incision. This is the most common incision and does not usually vary too much in length. However, a mini tummy tuck incision can differ in length. It can extend anywhere from a few inches up to around eight inches in length. Though, it is shorter than a full hip-to-hip incision.
Next, a standard tummy tuck will reposition the belly button to address the new contours of the abdomen. A mini tummy tuck does not reposition the belly button and only addresses structures below it. Similarly, a mini tummy tuck will only perform muscle plication on the lower abdominal muscles. However, it is not often included in the mini version.
To learn more and schedule a consultation, call us at 206-209-0988. You can also reach out online using chat, contact form, or Price Simulator.