Preventing Keloids On African American Breast Augmentation Patients
Keloids are a form of raised scar that spread beyond the injury site to become noticeable and often bothersome. While anyone can get a keloid, people with melanated skin are more prone to keloid scars. Therefore, when undergoing any type of plastic surgery, African American patients often have concerns about keloids. Dr. Sajan is experienced in preventing keloids and screening each patient's risk. Here's how Dr. Sajan goes about preventing keloids on African American breast augmentation patients.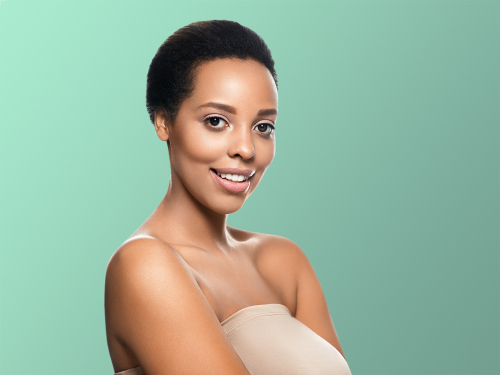 One of the benefits of breast augmentation surgery is that the incisions are only a few centimeters, or even smaller. Of course, these can still produce keloids, but it provides more options for prevention than a larger scar would. For example, keloids are less likely to form in certain places. One of these is the underarm. Therefore, African American patients are often great candidates for transaxillary breast augmentation.
Additionally, the post-operative period and recovery is also an important time for preventing keloid scars. Dr. Sajan's specially formulated Scar Protocol can help prevent keloids. While there is no 100% way to prevent keloids, Dr. Sajan takes all possible precautions to help keep scarring minimal.
To learn more and schedule a consultation, call us at 206-209-0988. You can also reach out online via chat, contact form, or Price Simulator.