Jaw Fillers: A Counterintuitive Approach to a Taught, Toned Jawline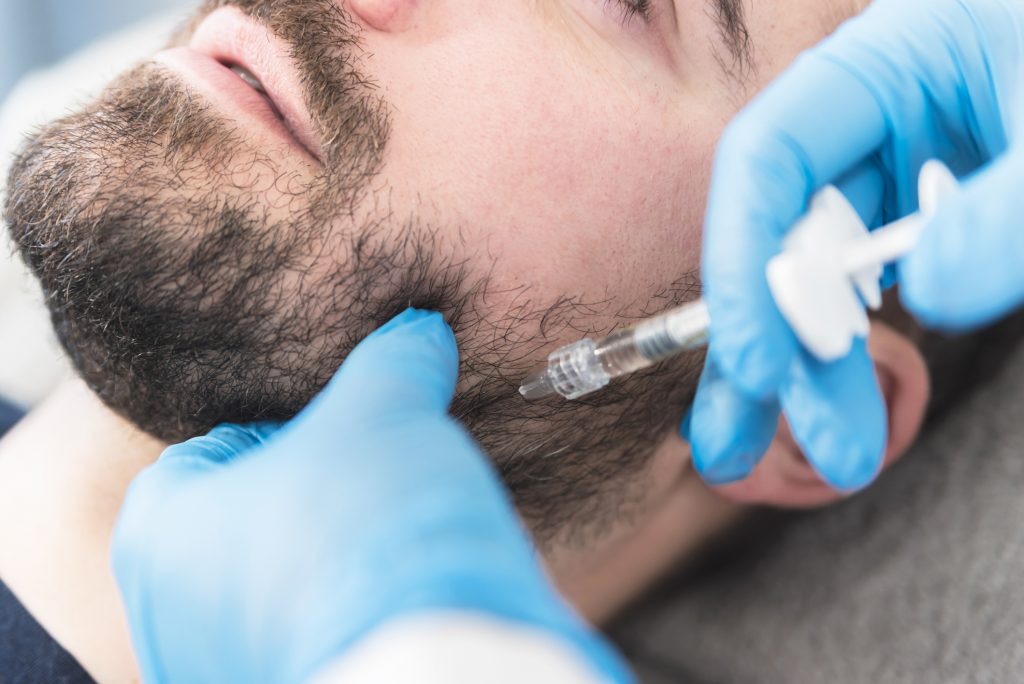 When it comes to an attractive and approachable face, a defined jawline is key. The jawline sets the shape for other facial features to follow. The mouth, nose, cheeks, and chin all depend on the jawline to look their best.
For men, a strong jawline helps present a handsome, powerful, and authoritative appearance. Think of the rugged, chiseled look seen in movies. For women, a beautiful and integrated jawline helps them appear more youthful and feminine.
Without this clear, elegant jawline, the face can appear to sag. It's what happens as we age. Our skin loses its elasticity and our facial muscles lose their tone, letting gravity take its toll to produce a jowled or even heavyset appearance.
It sounds counterintuitive, but by carefully adding fillers to the jawline and surrounding areas, you're giving a definition that makes your face look slimmer, less lax, and more youthful. Fillers also reduce wrinkles and other common signs of facial aging.
An Age-Appropriate Treatment
Jawline fillers can work on any person of any age. After a quick consultation, we'll determine the best course of action. Some people may need to add fillers elsewhere, like in the cheeks, to balance the look of their new chin and jawline. Allure Esthetics takes all of your individual needs into consideration when they devise a treatment plan.
Jawline fillers are particularly effective for older people who want to reduce the appearance of wrinkles and sagging skin. Younger patients use them for a more sculpted, angular loo if they feel their chin or jawline is rounded or weak.
As they plump out the skin, jawline fillers can also work to reduce the appearance of a double chin that can occur when the skin starts to sag due to age, actually making the patient seem slimmer.
A Pain-Free Procedure
Most patients feel little to no pain with jawline fillers. Most will feel a slight tingly sensation that goes away in a few days. Some feel a bit of numbness at the injection site.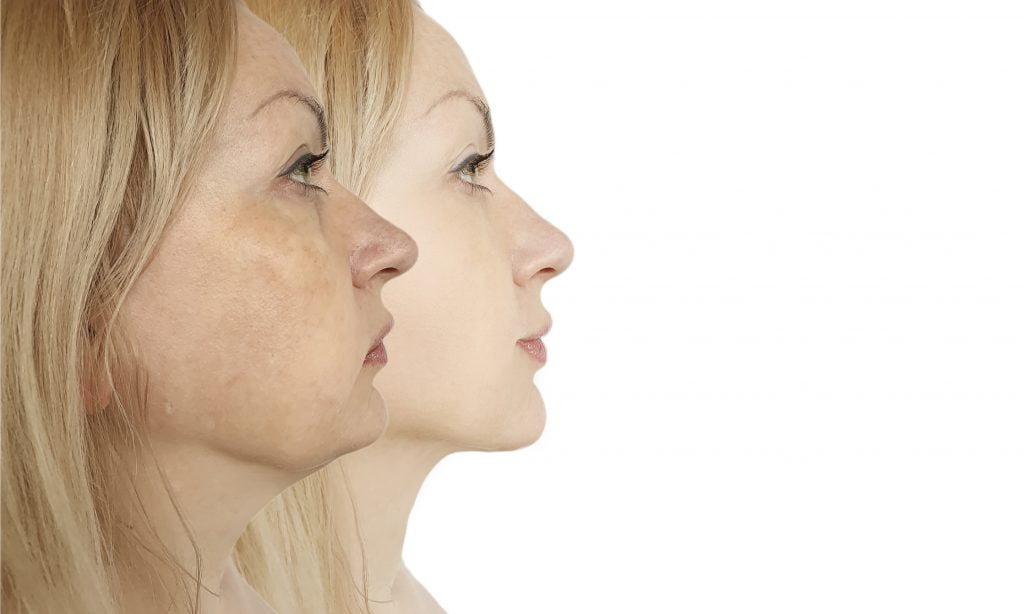 Long Lasting Looks
Jaw fillers last between 6 and 12 months. At that point, the body naturally absorbs the filler. Maintenance treatments help ensure a patient's looks are consistent over time. Fillers tend to last longer than Botox and other neuromodulators, making them a popular choice.
Safe and Simple
As with any medical procedure, there are some potential risks. You might experience temporary bruising, numbness, or itchiness around the injection sites. Severe side effects are extremely rare. It is very important you have these and any other dermal filler injections done by a reputable aesthetician or surgeon.
Allure Esthetic: Vancouver's Jaw Filler Specialists
Allure Esthetic's philosophy is to treat patients as unique individuals and bring out their natural beauty. Our doctors take the time to draw up a treatment plan suitable for each patient.
Allure is known as a great choice for cosmetic procedures and is recognized as one of the 10 best clinics in the U.S., based on patient satisfaction. We've also been ranked the #1 plastic surgery clinic in Seattle. So if you are considering getting jawline fillers to enhance your looks and your confidence, to restore your vitality and that elegant youthful appearance, choose Allure Esthetic.