How To Maintain A Lash Lift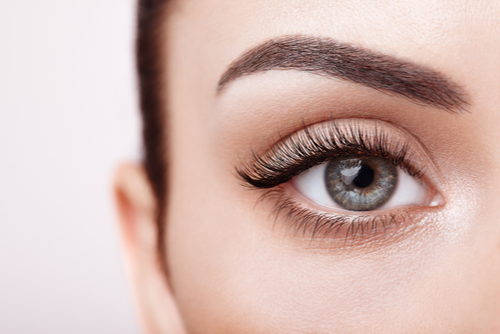 A lash lift is essentially an eyelash perm that keeps the lashes in the ideal curl without the need for an eyelash curler. A lash tint is also often applied at the same time. Unfortunately, a lash lift is temporary, usually lasting between six and eight weeks. While it is impossible to maintain it so well that it lasts much longer than eight weeks, taking good care of your lash lift may help it maintain its quality for a longer period of time. Here are some tips on how to maintain a lash lift.
1: Do Not Use Waterproof Mascara
Unlike lash extensions, it is okay to apply mascara after a lash lift. However, you should still avoid waterproof mascara because it is difficult to remove and can lead to additional rubbing. It may also simply gunk up the lashes which can make them heavier and the lashes to fall out sooner.
2: Avoid Oil Based Products
While not a steadfast rule, avoiding oil based products around the eye may help extend the lift of your lash lift. While a definite no for eyelash extensions, it may also help maintain a lash lift longer than using products that are not oil based.
3: Keep Your Lashes Clean
The eyelashes are designed to catch debris and protect the eyes from potential invaders. Periodically running a clean mascara wand through the lashes can remove this debris that can break down a lift and tint faster. This is especially important after swimming or similar activities.
To learn more and schedule a consultation, call us at 206-209-0988. You can also reach out online at https://www.allureesthetic.com/