Gummy Bear Breast Implant Safety: What Makes Them The Safest Option?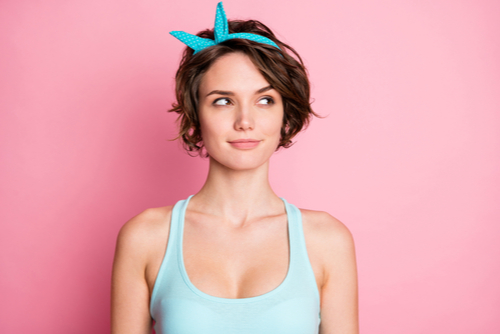 One of the top concerns for patients seeking breast augmentation is the safety of breast implants. With rupture and deflation as possible risks, it is understandable that patients may have concerns. Breast implants–in general–are widely considered safe devices and the FDA approved saline and silicone implants for breast augmentation surgery. Luckily, when it comes to the newest generation of silicone implants, gummy bear breast implant safety is among the highest compared to previous breast implants. What makes gummy bear implants the safest option?
Traditional silicone breast implants contain silicone gel inside. This silicone gel tends to look and feel like natural breast tissue. In rare cases when the implant ruptures, this gel can leak. While this is exceptionally rare, it can happen. Gummy bear breast implants aim to address this issue and make breast implants even safer.
The silicone gel in gummy bear implants is "cohesive". This means that it sticks to itself. During a rupture, the cohesive silicone gel is more likely to stay together and hold its form better than traditional silicone implants. This makes the gummy bear breast implant safety rating among the highest. This cohesive gel does lead to a slightly firmer feel, though many patients do not find this a drawback.
To schedule a consultation, call us at 206-209-0988. You can also contact us online via Price Simulator™, contact form, or chat.