Does Lip Filler Make Lips Hard?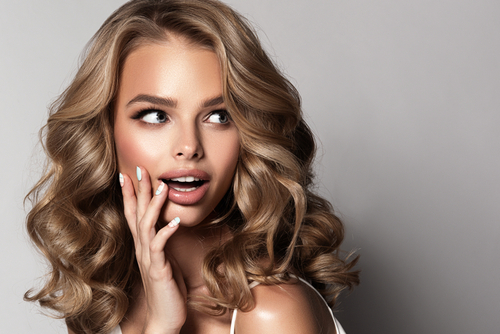 Lip filler has become one of the most popular non-surgical procedures in the past decade. The desire for plump, full lips has become a beauty standard that is becoming more easily accessible via lip fillers. First time filler patients often have many questions which our injectors encourage that they ask during their initial consultation. One of these questions is, "Does lip filler make lips hard?"
Lip filler should not make the lips hard. In fact, most filler patients remark that after their lips heal and swelling resolves, they cannot even feel their fillers. Since lip fillers are made of hyaluronic acid gel, they remain soft and natural feeling. Some fillers are firmer than others, and overfilled lips may feel firmer than lips with only a small amount of filler.
It should be noted that the lips may feel hard for around two weeks after injections. This is due to swelling, the filler settling, and the healing process. After all of this resolves, your lips should feel natural. Long lasting hardness or stiffness is rare and your injector will discuss all the possible risks with you at your consultation.
To schedule a consultation with one of our lip filler injectors, please call us at 206-209-0988. You can also reach out to us online via Price Simulator™, chat, or contact form.