CO2 Laser Resurfacing
Laser surgical techniques were introduced over 40 years ago, but the use of lasers to help rejuvenate and refresh the skin is a relatively new and revolutionary use of surgical lasers.
At Allure Esthetic, we use cutting edge CO2 laser skin resurfacing technology to stimulate collagen production and help patients obtain the younger skin they are looking for.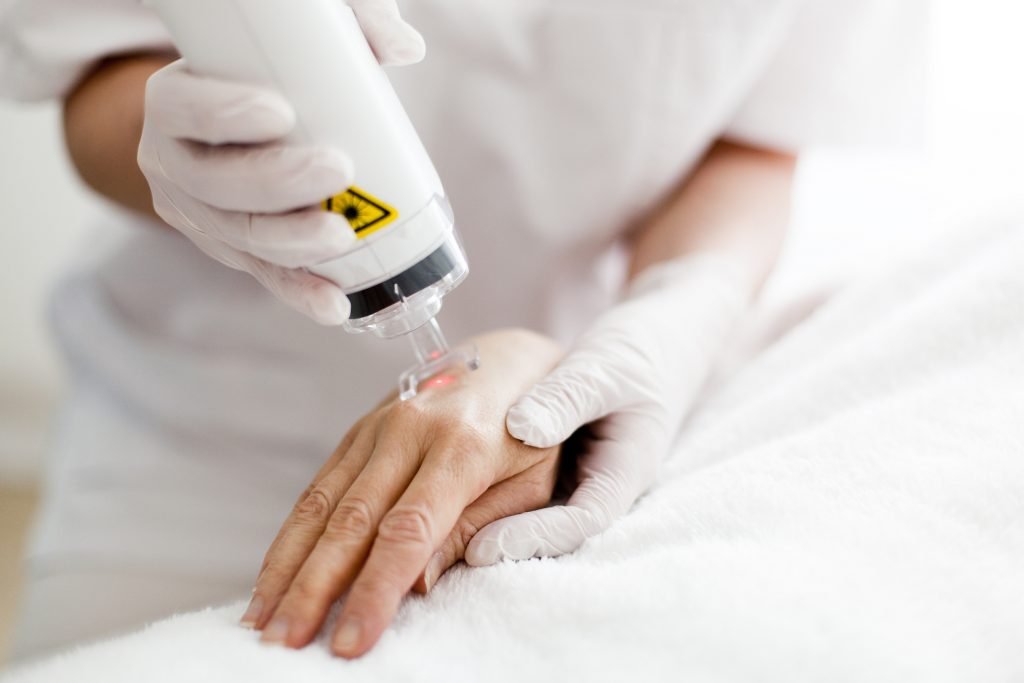 CO2 laser skin resurfacing can help skin issues and imperfections such as uneven skin pigmentation, acne scars, age and sun spots, fine lines and wrinkles, and skin texture. It can produce smoother firmer skin, contributing to an overall more youthful appearance.
The treatment uses a computerized laser that removes layers of damaged skin from your face. Depending upon your needs and the treatment areas, you may be partially or fully sedated for your procedure. Regardless, you will be perfectly comfortable during CO2 laser skin resurfacing appointment.
Since the CO2 laser is computerized, it allows Dr. Sajan to carefully and precisely target the treatment areas. Because this technology contributes to better treatment, it makes recovery easier and shorter.
This revolutionary use of lasers in cosmetic surgery is allowing patients to get the younger skin they dream of. Contact Allure Esthetic today to schedule your CO2 laser skin resurfacing consultation.