Chemical Peels: How They Work & The Benefits You Can See
Chemical peels are a well known professional skincare treatment that can lead to younger, refreshed looking skin. These quick and safe procedures can help acne scarring, fine lines, and wrinkles, and improve skin tone and texture. But, how do they work?
Scientifically, chemical peels contain substances that cause the skin to peel, revealing fresh skin underneath. Most commonly, chemical peels contain trichloroacetic acid, glycolic acid, or lactic acid, among others. Sometimes higher level peels will contain more than one acidic component. While this may sound concerning, when applied and monitored by a master esthetician, chemical peels are safe and effective.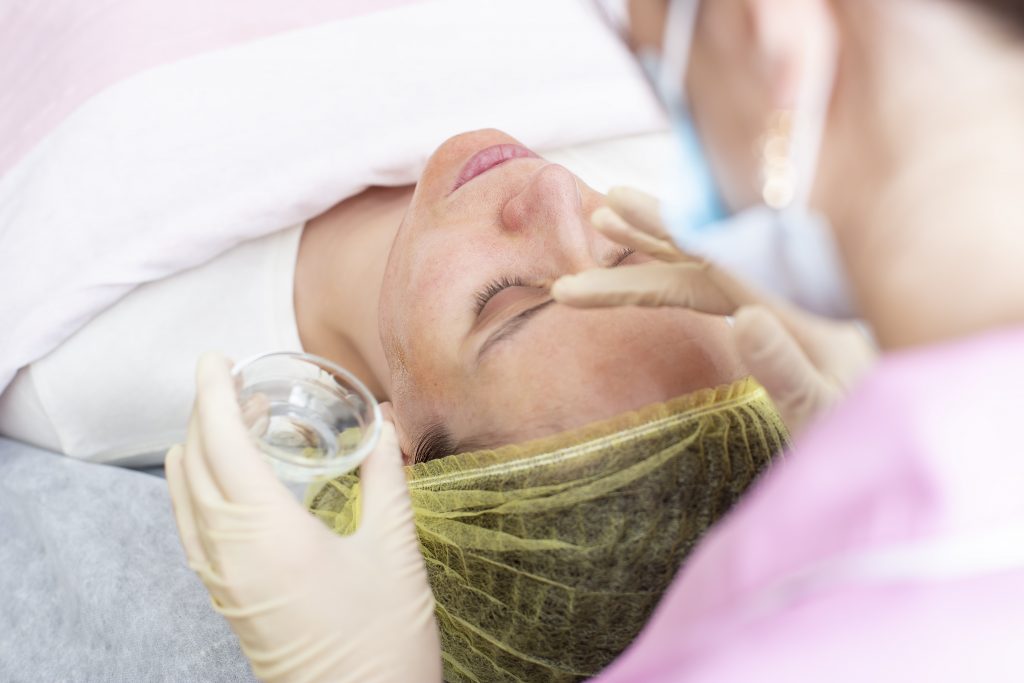 After your Seattle chemical peel, the treated skin may begin to peel (hence why it is called a peel). This reveals new skin which can smooth the appearance of acne scarring, remove dead skin, contribute to the repair of damaged skin, and promote healthy collagen production. Regular chemical peels can lead to a brighter and more even skin tone, along with a reduction in skin problems and some conditions. Our master estheticians often combine peels with other procedures like microneedling and dermaplaning for the best results.
To schedule an appointment with a master esthetician at Allure Esthetic, call us at (206) 209-0988 or contact us online.