What Is The Difference Between Lipo And Lipo 360?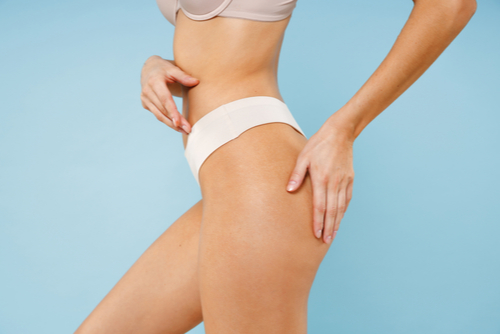 Liposuction is one of the most frequently performed and sought after plastic surgery procedures in the world. When seeking out liposuction surgery, patients are often surprised at the number of options they have such as traditional liposuction, 360 liposuction, and laser liposuction. A commonly asked question is "What is the difference between lipo and lipo 360?"
Liposuction–as most known–removes small pockets of fat from a specific area of the body. It uses only small incisions and a cannula that keeps the procedure non-invasive and well tolerated by a large range of patients. Liposuction 360 refers to when Dr. Sajan performs liposuction on multiple areas around the body.
An example of liposuction 360 is when Dr. Sajan performs liposuction on the abdomen, waist, flanks, and lower back. Lipo 360 can include many different areas of the body. This technique provides results around the entire body for optimal improvement of body contours. Liposuction 360 is also a procedure that Dr. Sajan often uses to harvest fat for a Brazilian butt lift.
Dr. Sajan can discuss your liposuction options and whether lipo 360 would benefit you. To schedule a consultation, call us at 206-209-0988. You can also reach us online via our Price Simulator™, chat, and contact form.