The Unknown Benefits Of Tummy Tuck Surgery In Seattle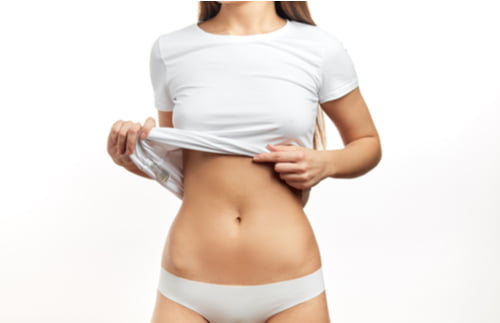 Tummy tuck surgery is well known for removing extra skin and fat that contributes to the pooch appearance of the stomach. A well performed tummy tuck can usually produce a flat stomach. However, not all the benefits of an abdominoplasty are cosmetic. Tummy tucks can mitigate and treat some medical concerns or problems. These relatively unknown benefits of tummy tuck surgery are usually only known by those who undergo the procedure for these reasons.
Firstly, tummy tucks can repair some hernias, or a hernia repair surgery can be performed at the same time as an abdominoplasty. Through a technique known as muscle plication, a tummy tuck can tighten the abdominal muscles to reduce pressure on the skin. Thus, correcting or treating a hernia.
Secondly, it is not uncommon after having children to experience back pain from separated abdominal muscles and the expansion (and later shrinking) of the tummy. A tummy tuck may alleviate this back pain once Dr. Sajan repairs the muscles and removes excess skin or fat that may contribute.
Finally, something that many tummy tuck Seattle patients don't expect is that the surgery may improve their posture. With the repaired and tightened muscles, this reduces stress on your spine and back which can improve overall posture.
To schedule a consultation with Dr. Javad Sajan, call us at 206-209-0988. You can also contact us online at https://www.allureesthetic.com/