Rhinoplasty Seattle: When Can I Wear Glasses After Rhinoplasty?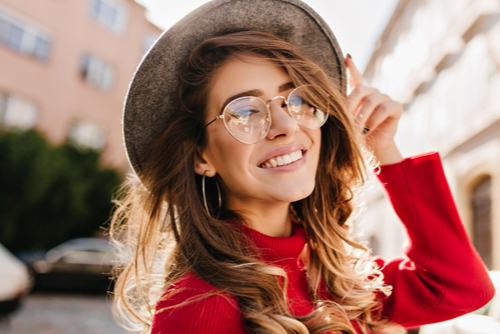 If you wear glasses and are considering rhinoplasty, you might have already considered that the surgery may impact glasses wearing. Since many glasses wearers require glasses all day, every day, this can be a major consideration. Sometimes patients will ask, "when can I wear glasses after rhinoplasty?" Luckily, there are many options for people who wear glasses and want to undergo rhinoplasty surgery.
Firstly, immediately following the procedure, you can most likely wear your glasses. This is true as long as you have your nasal splint in case. Though, if your glasses are worsening swelling, or causing pain, you may consider some of the following options.
Once the nasal splint is removed, you will need to remove the pressure glasses put on the bridge of the nose. The easiest way to do this is to simply not wear your glasses. If you have the ability to wear contacts, this is likely the best solution.
For patients who do not have contacts, there are certain bridgeless frames that patients may be able to wear. However, this is not practical for everyone. Likely the best solution is to go to your local pharmacy and invest in a device the clips to your glasses and allows the weight of them to rest on your cheeks instead of your nose. This will help you get by for the few weeks you will need to be mindful of your glasses.
To schedule a consultation, call us at 206-209-0988. You can also contact us online via chat, contact form, or our Price Simulator™ app.