Open VS Closed Rhinoplasty
What Is The Difference Between Open And Closed Rhinoplasty?
Open and closed rhinoplasty procedures are two different surgical approaches to a nose job, or nose reshaping surgery. Open rhinoplasty is performed from outside of the nose, with a small incision placed on the columella (the fleshy column between the nostrils). Closed rhinoplasty involves only incisions placed within the nostrils. The choice of procedure lies in which method will achieve optimal results.
Open Rhinoplasty
In cases that require easier access to the surgery site and increased visibility of the area to be treated, an open rhinoplasty will be recommended. Open rhinoplasty involves creating an incision along the width of the columella and lifting the skin so as to allow greater visibility and increased precision. This approach has many advantages as our surgeon gains access to the entire nose structure, including the nasal tip.
This procedure is often required in revision rhinoplasty to correct surgical errors, collapse of nose structure, or other aesthetic or structural problem. This method would also be used for cases that require a more significant reshaping of the nose.
Closed Rhinoplasty
This surgical method involves accessing the areas to be reshaped from the within the nostril. A closed rhinoplasty may be appropriate for minor corrections and reshaping. This method is less invasive which means reduced healing time as well as less post-procedure swelling. Since the incisions are made within the nostrils this also means there will be no visible scarring. This procedure is often used on patients who require only minor reshaping of the nasal tip.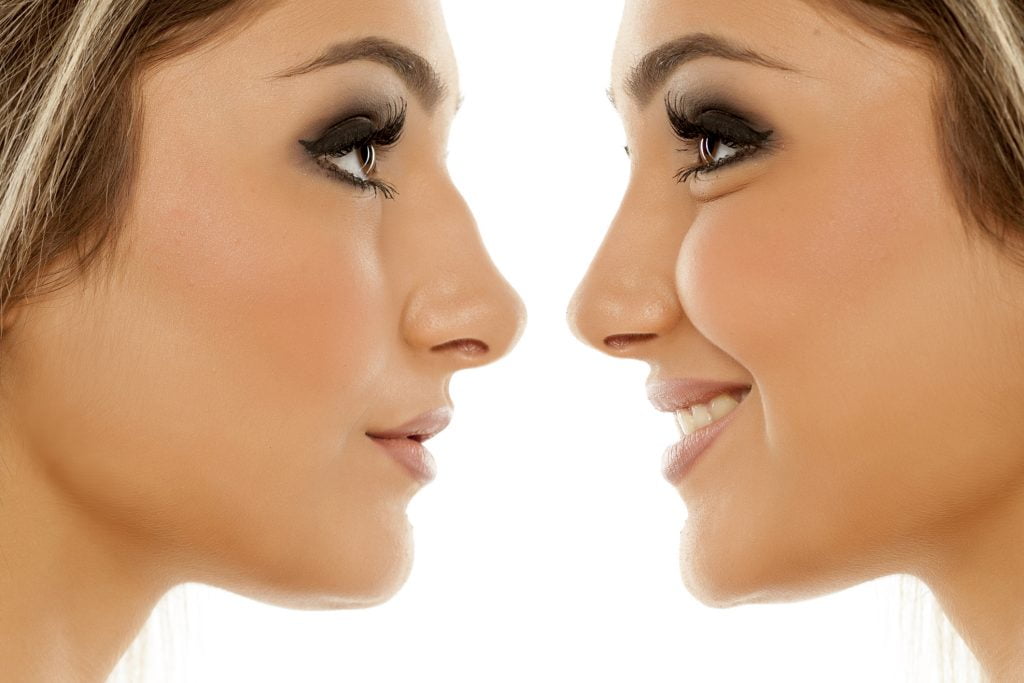 Why You Should Choose Allure Esthetic Plastic Surgery In Seattle
If you are unhappy with the shape of your nose or are experiencing breathing trouble, then Allure Esthetic Plastic Surgery is here to help you breathe easy – and create greater facial balance. Problems such as a misshapen or crooked nose from accidents, impacts, sports, or genetics, or breathing problems related to a deviated septum, or minor imperfections in nose shape can be resolved with a custom rhinoplasty.
Dr. Sajan has the experience and skill to help you achieve beautiful and balanced results. The key in rhinoplasty is a minimalist approach to create the look you want while considering the natural aesthetics of your face. The best rhinoplasty leaves a natural and untouched looking nose that does not distract from your appearance but subtly enhances your look.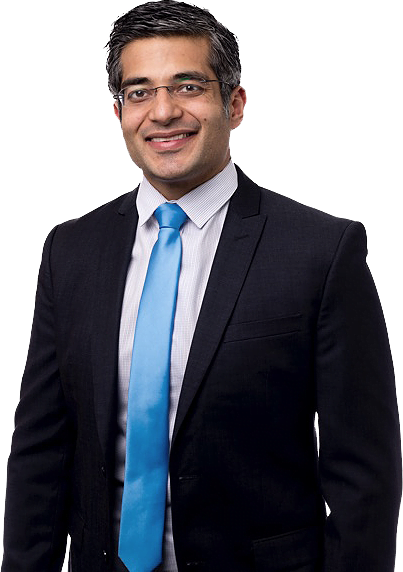 Meet with Dr. Sajan About Nose Surgery
In your initial consultation with Dr. Sajan, he will assess your needs and suggest the best procedure to produce a natural, balanced look with your other features. The approach may be either open or closed rhinoplasty depending on the extent and type of work needed. For some patients, a non-surgical rhinoplasty could be all that is necessary to enhance your look. Only a private consultation will reveal what is needed – you are invited!
Rhinoplasty, or a nose job, is one of the more complex of all facial surgeries and should be performed by an experienced plastic surgeon. With Dr. Sajan you can expect beautiful results, a natural look, and a fast and easy recovery. Allure Esthetic Plastic Surgery is known for being the place to go for a natural looking rhinoplasty.