Is Transaxillary Breast Augmentation Safe?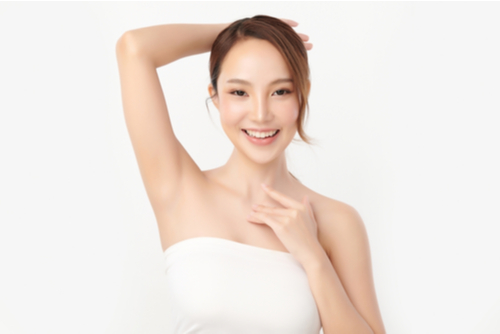 Traditionally, breast augmentation is performed through an incision in the inframammary fold. However, as breast augmentation became more popular and common, new incision sites and techniques were developed. One of these is the transaxillary method which involves placing the breast implant through an incision in the armpit. Is transaxillary breast augmentation safe?
Yes, in the right candidate, transaxillary breast augmentation is perfectly safe. It does carry more risk than most other breast augmentation techniques. For some patients, it can actually reduce the risk of scarring, especially for those prone to keloids or hypertrophic scars. This is because raised scarring is unlikely to form in the underarm.
Patients can also sometimes reduce recovery time and post-operative pain because, with a transaxillary incision, the pectoral muscle normally does not need to be dissected to place the implant in the submuscular position. This speeds up recovery and also comes with less pain overall.
To learn more or schedule a consultation, call us at 206-209-0988. You can also reach out online at https://www.allureesthetic.com/