How Often Should You Laminate Brows?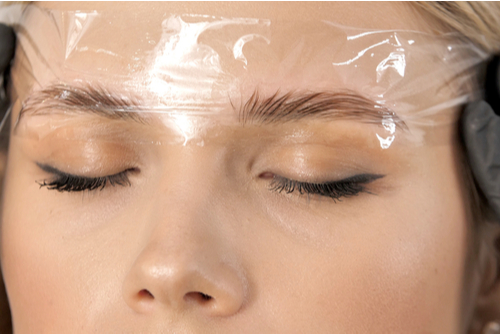 Brow lamination is a semi-permanent brow enhancement that allows you to neaten up and position the brows into an ideal position. While the results are temporary, they least around four to six weeks, which is much longer than other brow enhancements which have to be reapplied every day. This can leave patients wondering, "How often should you laminate brows?"
Since brow lamination lasts four to six weeks, many might believe that this is how often you should laminate the brows. While you can technically do it this often, it is generally recommended to wait for one to two weeks before having lamination performed again. This is because the brows hairs are still a bit fragile and reapplying the lamination solutions prematurely can damage the hairs.
Generally, patients can safely undergo brow lamination around every eight weeks. Sometimes, it can be every six weeks, especially for those with thicker brows. If you have thinner brows or are trying to grow out your eyebrows, it is likely best that you put ten to twelve weeks between treatments.
How often you should undergo Seattle brow lamination is highly individual. Your master esthetician can provide you with a better understanding during a consultation. To schedule, call us at 206-209-0988. You can also reach out online using Price Simulator, chat, or our contact form.