How Long Do Breast Fat Injections Last?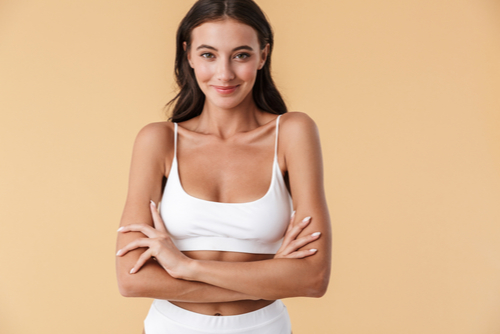 Breast fat injections–also known as a fat transfer to the breasts procedure–is growing in popularity. The procedure harvests fat from elsewhere on the patient's body, often the abdomen, thighs, and waist. While breast implants can last decades, patients frequently ask about the permanence of fat transferred to the breast. Let's explore: how long do breast fat injections last?
Fat injected into the breasts during a fat transfer to the breast surgery comes from the patient and is purified. Nothing about the fat is changed, other than its location. This means that the fat that successfully takes hold in the breast acts like all other fat in the body. Therefore, without major weight fluctuations, the fat can be permanent.
Like all fat, however, transferred fat is still susceptible to weight loss. Ideal candidates for the procedure are at a stable weight and do not have plans to lose or gain major amounts of weight in the future. Additionally, pregnancy and hormone changes due to other factors can impact weight loss and gain as well as the size of the breasts.
For patients who are good candidates, fat transfer to the breasts can be a permanent breast augmentation option. To find out if you are a good candidate, call us at 206-209-0988. You can also reach us online via Price Simulator®, chat, and content.