How Long After A VI Peel Can I Wear Makeup?
A VI Peel is a specially formulated and designed chemical peel that can address a variety of concerns such as acne and aging. The peel requires that patients leave the peel on for a few hours following the initial treatment. It is then removed at home via a provided cleanser and aftercare products. So, how long after a VI Peel can I wear makeup?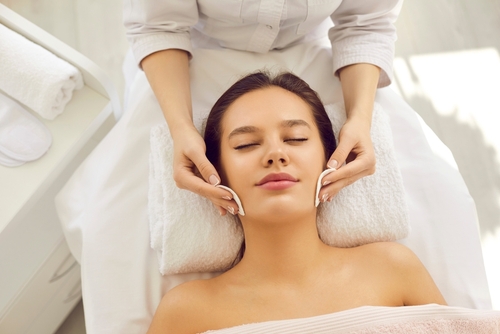 Obviously, while the peel is still on, you cannot apply any makeup or products. Your master esthetician will provide specific instructions on how to go about your day following the peel. However, even once you cleanse your face of the remainder of the peel, you should still refrain from wearing makeup for at least another couple of hours.
About two hours after you wash the peel off, you can apply light makeup. Though, you should refrain from applying a full face of foundation and makeup. A lightweight tinted sunscreen and some eye makeup are likely okay to get you through the rest of your day.
If you are someone who does not leave the house without a full face of makeup, it is recommended that you schedule your VI Peel during a time when you do not need to go out. You can apply a full face of makeup after about two to three days in most case. To learn more and schedule a consultation, call us at 206-209-0988. You can also reach out online at https://www.allureesthetic.com/