Does Donor Hair Grow Back After Hair Transplant Surgery?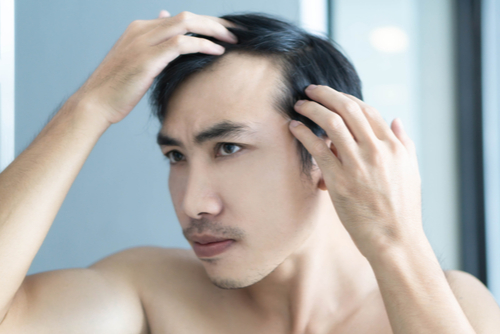 Hair transplant surgery, like other transplant surgeries, takes hair grafts from one portion of the head and places them in areas of loss. There are a couple of techniques for this, but it generally involves taking small grafts from across the back and sides of the head. However, older techniques took an entire strip of hair in a linear fashion across the back and sides of the head. This did sometimes lead to hair not growing back in the donor area, or not coming back completely. Understandably, this causes some fears in hair transplant patients. Let's discuss the question, "Does donor hair grow back after hair transplant surgery?"
The answer to this question is both yes and no. Typically, during hair transplant surgery, entire follicles are harvested. Sometimes, these follicles will produce hair again and sometimes they will not. It largely depends on overall health and various other factors. Luckily, with modern FUE hair transplant techniques, the donor hairs are taken from a wide, large area across the scalp. This means that even if some of the hair follicles do not produce more hair, it will not be noticeable. 
In most cases, patients do not see extensive thinning or loss in the donor areas. Since the hair transplant is performed on a nearly microscopic scale, it is unlikely that any major changes in the donor area will occur, especially when seeking out a hair restoration specialist such as Dr. Sajan. 
To learn more and schedule a consultation, call us at 209-206-0988. You can also reach us online at https://www.allureesthetic.com/