Does A Non-Surgical BBL Hurt?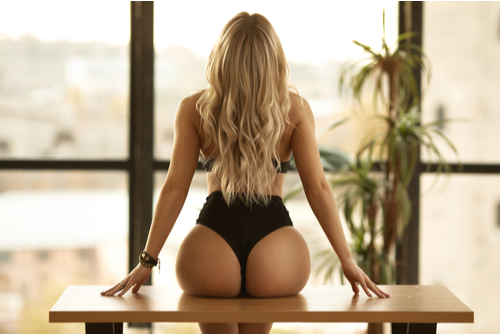 A non-surgical Brazilian butt lift uses injections of dermal fillers (usually Sculptra) and organic substances to provide a moderate increase of volume in the buttocks. Since this involves injections, patients are not placed under general anesthesia. This can make some patients anxious and lead to questions like, "Does a non-surgical BBL hurt?"
Pain will vary for every patient. Before the procedure, Dr. Sajan will apply a topical anesthetic and potentially lidocaine injections as well. This dulls the injections, though patients may still feel some pressure and pain as the buttocks are particularly sensitive. In some cases, Dr. Sajan may prescribe an oral sedative that will lightly sedate patients. This can keep you calmer and less aware of any discomfort you may feel.
Most patients find the procedure bearable and it usually takes no more than an hour. Therefore, with the combined local anesthetics and an oral sedative, patients typically remain fairly comfortable during the procedure. If you have concerns about pain or discomfort, Dr. Sajan can discuss these with you and make a plan during your consultation.
To learn more and schedule a consultation, call us at 206-209-0988. You can also reach out online at https://www.allureesthetic.com/