Can You Tattoo Over Laser Removal?
Laser tattoo removal uses a combination of heat and light energy to break down the ink pigments in your tattoo. Over time and with multiple treatments, this helps fade and remove the tattoo. However, because a patient wants to remove a tattoo does not mean they do not want more tattoos. A common question our master estheticians get include, "Can you tattoo over laser removal?"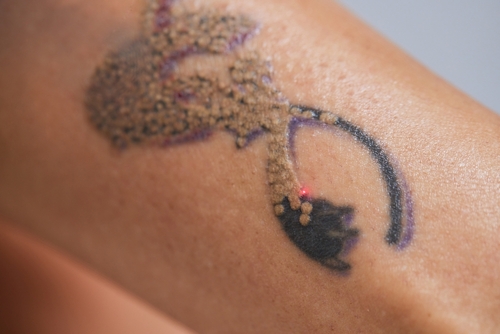 Yes, many patients seek out laser tattoo removal, not for total removal, but to fade the tattoo enough that their artist can tattoo over it. This is perfectly safe and does not affect the new tattoo. Even if you undergo a total laser tattoo removal and decide later to get a new tattoo on the treated area is perfectly fine.
The one caveat to this is that you should not get the tattoo faded and go out a few days later and get a new tattoo. The skin needs to heal adequately between the treatments. Otherwise, you risk further irritation, possible infection, and even worsened healing of your new tattoo.
To learn more and schedule a consultation, call us at 206-209-0988. You can also reach out online at https://www.allureesthetic.com/