Can Top Surgery Fix Inverted Nipples?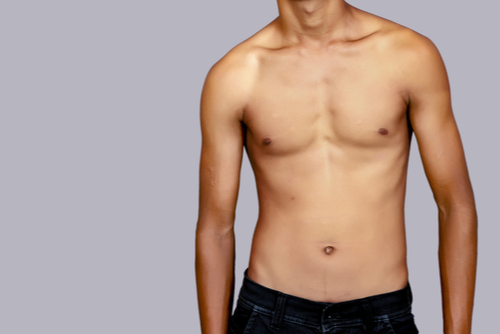 Inverted nipples are a variance in anatomy that affects approximately 10% of the entire population. Nipple inversion comes in different degrees. Mild nipple inversion may include flat nipples or nipples that only occasionally protrude. More severe cases may have to be pulled out or may never common out. A surgery known as inverted nipple repair can correct inverted nipples. But, can top surgery fix inverted nipples?
Dr. Sajan can address inverted nipples during top surgery, including both FTM and MTF top surgery. Generally, he will just combine top surgery with an inverted nipple surgery. While each procedure can look different for every patient, correcting inverted nipples adds little time to surgery and often will complement the results of your procedure.
During FTM top surgery, if using the double incision method, the nipples are typically removed and repositioned on the chest. This is the perfect time to address nipples that are inverted or resize the areola. Dr. Sajan can discuss what is possible during your consultation at Allure Esthetic.
Breast augmentation surgery, including MTF top surgery, is also a common time to correct nipple inversion. This will look more traditional to inverted nipple surgery as the nipples are not usually removed. Additionally, many of the common worries of maintaining breastfeeding ability are not present for most MTF patients. Therefore, the procedure is typically even quicker.
To learn more and schedule a consultation, call us at 206-209-0988. You may also reach out online via our Price Simulator™, chat, or contact form.