Are You Asleep For A Hair Transplant?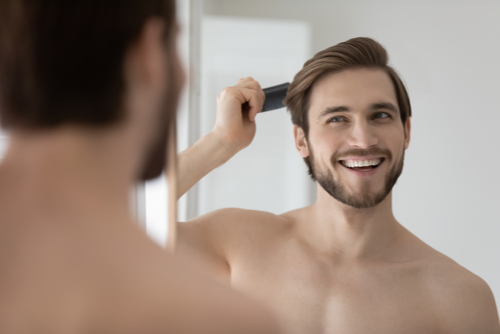 Hair transplant surgery is often the last resort for patients experiencing genetic hair loss. The procedure involves taking grafts of hair from the back and sides of the head where genetic hair loss almost never occurs. This hair is often hormone resistant. Your provider will then place these grafts into the areas of loss. While considered surgery, it does involve traditional incisions. This often leaves patients asking, "Are you asleep for a hair transplant?"
It depends, but generally, patients are not put under general anesthesia for hair transplant surgery. Some patients may be put under light sedation with either oral medications or an IV. However, due to the tedious nature of the surgery, it can sometimes take more than six to eight hours. Therefore, it is not preferred to put patients under general anesthesia for that long, especially for a non-invasive procedure.
Local anesthesia is used to numb the scalp. Your provider may continue to administer additional local anesthetic throughout the procedure. Patients normally remain totally comfortable during the procedure and experience little to no pain. If you have concerns, your provider can discuss the options you have for your Seattle hair transplant surgery.
To learn more, call us at 206-209-0988. You can also reach out online via Price Simulator, chat, and contact form.