Voluminous and sensual lips are coveted by many, because they're a universal sign of beauty that can enhance one's entire facial appearance. As such, Dr. Sajan offers a variety of highly effective treatments that are designed to create a more attractive mouth.
Benefits of
Lip Augmentation
Lip augmentation offers patients a number of benefits. In addition to transforming naturally thin lips, the procedure can also restore youthful volume to a mouth that has become affected by the natural aging process. When performed by a highly skilled cosmetic surgeon, the procedure can deliver:
Enhanced facial appearance
Improved self-confidence
A safe and effective way to achieve smooth and plump lips
Your Lip Augmentation Options
As a top plastic surgeon in Seattle, Dr. Sajan offers a number of lip augmentation options to improve this important facial feature. During your initial consultation, he will carefully review all of these approaches with you to help you determine which one is in your best interest:
Permalip implants
Permalip implants are soft, silicone implants that deliver long-lasting results. If you choose this option, you can expect a simple procedure that takes about an hour to complete. To begin, Dr. Sajan will make a small incision in the area, before creating a tunnel for the implant. He will then insert a Permalip implant and close the incisions with care to minimize any scarring.
Lip augmentation with fillers
For patients who don't want to have surgery to enhance their lips, dermal fillers offer a terrific alternative. After one 30-minute treatment, you can walk out of Dr. Sajan's Seattle office with fuller and more voluminous lips, no downtime required. The only downside is that the results are not permanent. The filler will eventually break down and be reabsorbed into the body, at which point you'll require a touch-up appointment. However, the results are beautiful and extremely natural-looking while they last.
Fat transfer
A fat transfer is an all-natural alternative to dermal fillers. It involves first performing liposuction to remove fat from another area of the body, such as the thighs or abdomen. From there, Dr. Sajan will process the extracted fat and re-inject it into the lips. This is a preferred option for many of our Seattle patients, because it's a low-risk procedure that produces natural and supple results.
Dr. Sajan - Patient
About Lip Fillers
Modern aesthetic technology has led to the development of advanced lip fillers, each of which is slightly different in how they work in lip augmentation. To enhance and define lips, and create a more alluring facial appearance, we may use one of more of these high-tech products.
Hyaluronic Fillers for Lip Augmentation
Hyaluronic acid is a naturally-occurring substance. HA fillers act as a soft cushion while attracting and holding water to bring natural-looking volume to the lips. The most common dermal fillers used for this enhancement include Juvéderm and Restylane. One advantage to these fillers is that they are easily accepted by the body and are very unlikely to lead to an allergic reaction. The plump, full, soft look achieved with HA can be a significant enhancement to your overall facial appearance.
Collagen Fillers for Lip Augmentation
Collagen enhancements often require an allergy test prior to injection, as a small percentage of patients are allergic to bovine collagen. There are several collagen fillers available, including Syderm, Zyplast, and Artecoll. Artecoll has the advantage of producing longer-lasting results, as it contains polymethylmethacrylate microspheres to provide a more enduring enhancement. There are also human-derived collagen fillers that do not require an allergy test prior to treatment, which may be appropriate for patients who may react to bovine collagen products.
The Benefits of Lip Enhancement with Fillers
Plump, soft lips are an appealing facial feature – but we are not all genetically programmed for full, luscious lips. Many people have inherited thinner lips, and want to create a more alluring look by adding volume and definition. The use of carefully applied dermal fillers can help you have the sensuous lips you have always wanted, whether your lips are too thin, or have lost volume due to the aging process.
Latest Generation Dermal Fillers Produce Remarkable Results
The latest generation of dermal fillers, whether produced from hyaluronic acid or collagen, are far superior to those available in the past. If you are tired of seeing lips that are slightly uneven in shape, thin, or have lost volume, we invite you to meet with us at Allure Esthetic Plastic Surgery in Seattle so we can evaluate your lips and advise you about the type of dermal fillers or other procedure will best lead to the most aesthetic outcome.
Learn More About Lip Augmentation with Dermal Fillers
At Allure Esthetic Plastic Surgery, we take all the time needed with each of our patients and are dedicated to creating lip augmentations that appear fully natural, plump, and youthful. For some patients, producing the optimum outcome may require more than one treatment. We perform these cosmetic treatments with an understanding that our patients are seeking a look that appears fresh and natural – and feels soft and yielding to the touch.
Lip Augmentation with Fillers: What to Expect.
The fillers chosen for your enhancement are injected with a tiny needle. As the lips are a very sensitive area of the face, a numbing cream is applied to help keep you comfortable. The discomfort is minimal, although you will still feel a sensation as the filler is injected. The procedure does not require a long appointment – but should never be rushed. The results are based upon the skill and care with which the filler is injected. Never trust your face to anyone other than a highly-skilled plastic surgeon who has a gallery of images of real world patients who have undergone lip augmentation.
How Effective Are Lip Fillers?
Injectable dermal fillers are an effective non-surgical treatment to augment and enhance the lips. In one quick treatment session, a skilled plastic surgeon can create plumper, fuller, more alluring lips, with visible results, usually within a day after your treatment.
The most commonly used lip fillers today are hyaluronic acid fillers, such as Juvéderm and Restylane. Hyaluronic acid is a substance produced naturally in the body that helps keep skin tissues soft, plump, and supple. Molecules of hyaluronic acid have the unique ability to attract and retain many times their weight in water.
When performed correctly, injections of hyaluronic acid lip fillers can enhance the lips by adding shape, structure, and volume, with stunning, natural-looking results. The downside is that results are temporary and touch-up treatments will be needed in time.
Your Recovery
If you enhanced your lips with dermal fillers or a fat transfer, you can look forward to a relatively easy recovery period. Though all of our patients in Seattle and surrounding areas will have a unique experience, most are able to return to work within one day. You may experience some swelling and bruising for about a week, depending on the procedure, but these effects shouldn't prevent you from performing your normal daily routine.
Conversely, if you received lip implants, you may face a longer recovery period of about one to two weeks. During this time, bruising and swelling is to be expected, and your lips may feel stiff for several months while the implant adjusts.
Supple Lips That
Are All Your Own
Full lips can enhance your overall appearance in incredible ways. Contact Dr. Sajan's Seattle office today, and learn more about what a lip augmentation can do for you.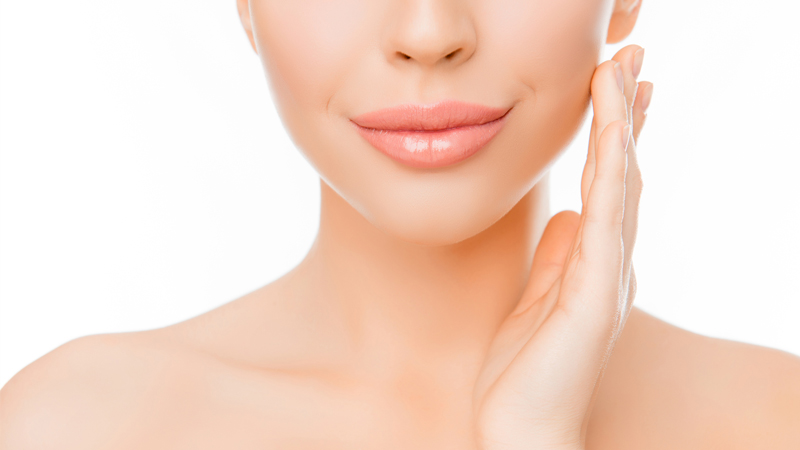 Allure

Esthetic Plastic Surgery

(206) 209-0988

Contact our Seattle location in Washington
Send a Message