While some women dream of having larger, fuller breasts, many women with overly large breasts feel that they have far too much of a good thing. Excessively large breasts often cause pain and discomfort, attract unwanted attention, may detract from a graceful silhouette, and have been known to lower a woman's feelings of self-esteem.
Fortunately, traditional breast reduction surgery is no longer the only option for many women who want to reduce the size of their breasts. Dr. Javad Sajan at Allure Esthetic Plastic Surgery performs liposuction breast reduction in Seattle in a procedure that results in faster recovery, minimal post-operative pain, and virtually no visible scarring. .
Why Some Women Need
Breast Reduction Surgery
As any woman with excessively large breasts will tell you, more is not always better when it comes to breasts. Overly large breasts have a number of disadvantages, including:
Limited athletic and other physical activities
Posture problems caused by an effort to compensate for the weight of the breasts
Chronic pain in the neck, back, and shoulders
Permanent indentations in the shoulders from the pull of heavy breasts on the bra straps
Difficulty finding bras and clothing that fits properly
Constant unwanted attention
Physique may appear less graceful, trim and youthful with overly large breasts
Advantages of Liposuction Breast Reduction
Liposuction as a treatment for breast reduction can be performed under general or local anesthesia. For women who are good candidates, this procedure has many advantages over traditional breast reduction surgery, including:
Faster procedure: While traditional breast reduction surgery may take two to three hours to perform, liposuction breast reduction can generally be performed within an hour.
Quicker recovery: Patients typically return to work and normal activities within a few days to a week after surgery.
Lower cost: The cost of liposuction breast reduction is considerably less costly than traditional breast reduction surgery.
No risk of unsightly scarring: Traditional breast reduction surgery can result in significant scarring. With liposuction breast reduction, micro cannulas requiring tiny incisions are used, leaving tiny scars that are almost invisible under the breast fold or in the armpits and usually disappear within a few months after the procedure.
Minimal risk of loss of nipple sensation: In many traditional breast reduction procedures, an incision is made around the edge of areola, and the surgery can result in loss of nipple sensation for the patient. When liposuction alone is performed to remove excess fat, the risk of loss of nipple sensation is minimal.
Breast symmetry is preserved: This is accomplished by liposuctioning exactly the same amount of fat from both breasts.
Up to 50% reduction in breast volume: For patients who have a large proportion of fat in the breasts in relation to glandular or muscular tissue, liposuction can significantly reduce the size of the breasts – up to 50% or in some cases, more.
Who is a Good Candidate for Liposuction Breast Reduction?
Who Is a Good Candidate for Liposuction Breast Reduction?
The best candidates for Dr. Sajan's Seattle liposuction breast reduction are women with a large proportion of fat in the breasts. After menopause, much of the glandular tissue of the breasts is replaced with fat, so older women with large breasts are often good candidates for this procedure.
Some younger women with more fat in their breasts may also be good candidates for liposuction breast reduction. However, a slender woman in her twenties who wants to reduce her breasts by two or three sizes may not have enough breast fat tissue to substantially benefit from liposuction alone.
Liposuction breast reduction results in a smaller version of the breasts you had before. This procedure can give the breasts a lift by reducing their weight and allowing the natural elastic tissue to retract. However, liposuction does not remove excess skin. Women with excessive sagging may need breast lift surgery to restore the breasts to a more youthful position.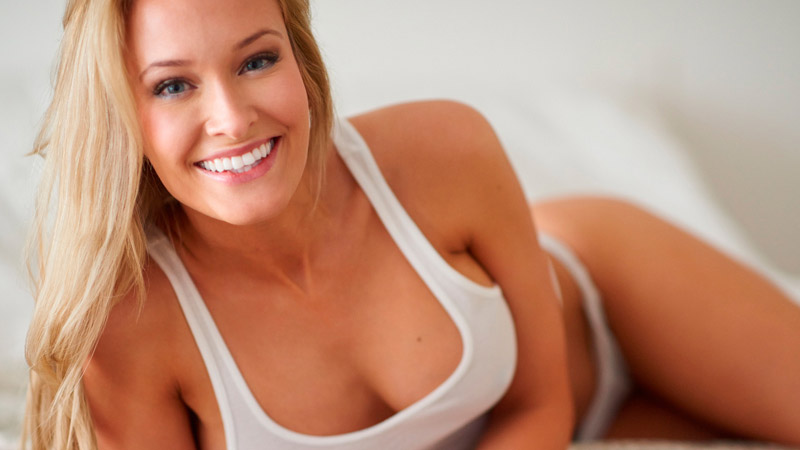 Liposuction Breast Reduction in Seattle
At Allure Esthetic Plastic Surgery in Seattle, Dr. Sajan performs scarless breast reduction using gentle liposuction for women who want smaller, less cumbersome breasts. Liposuction breast reduction has many advantages over traditional breast reduction surgery, including very limited, almost invisible scarring and a much faster recovery time. If you have overly large breasts and believe you may be a good candidate for this procedure, contact us to schedule a consultation with Dr. Sajan.
Allure

Esthetic Plastic Surgery

(206) 209-0988

Contact our Seattle location in Washington
Send a Message